Wow in the World Pop Up Party
April 18, 2020 from 1 p.m. to 3:30 p.m.
The Elgin and Winter Garden Theatre Centre
Saturday, April 18, 2020 at 1 p.m.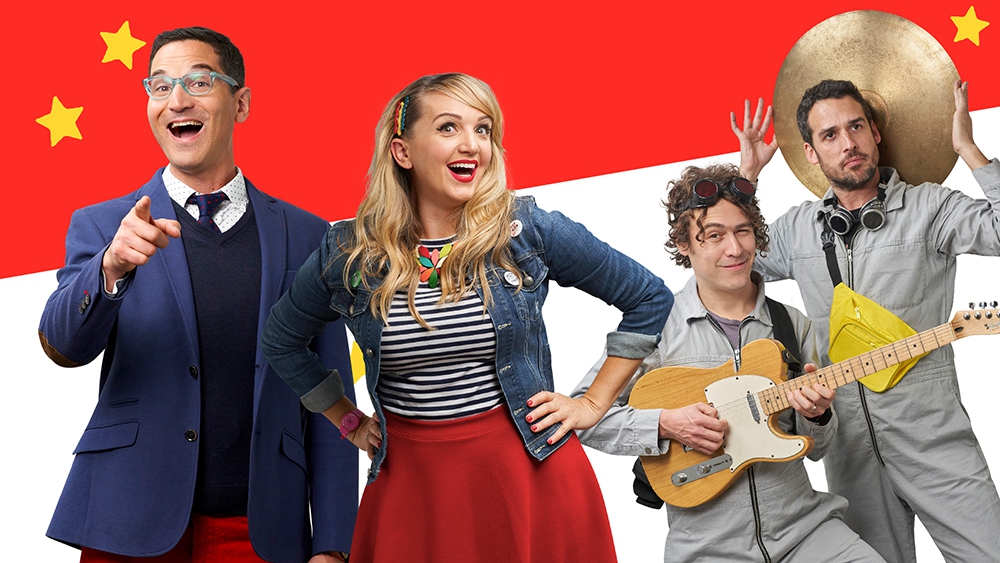 Join Guy Raz, Mindy Thomas and The Pop Ups (three-time Grammy nominees and creators of the Wow in the World theme song) for new science, new music, new game shows, new wows for the whole family to share!
The Wow in the World Pop Up Party: Laboratory of Bad Ideas brings this insanely popular podcast OUT in the world where hosts Mindy and Guy weave STEM-themed interactive games and foley-infused comedy skits with science-themed songs from the Pop Ups. Sketches and interactive games are inspired by topics from Wow in the World and bring Wowzers from the audience onstage to be lab assistants and game show contestants.
This highly interactive show will engage curious kids and their grown-ups in science, wonder, imagination and music and leave them all saying "WOW!"

Location:
Elgin Theatre
189 Yonge Street
Toronto, Ontario