Michael Runtz (educator, naturalist, author and nature photographer)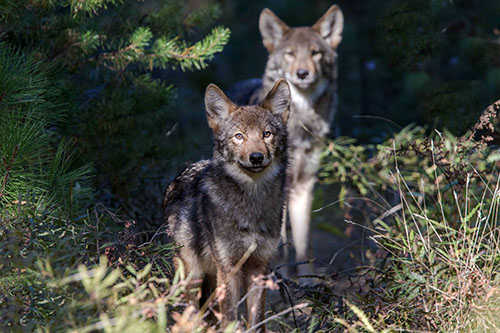 Drawn back to Algonquin
Being a lifelong naturalist whose goal has been to explore Ontario's natural history, I've come to appreciate just how rich this province's biodiversity is. The north boasts the southernmost tundra in the world, home to polar bears and Arctic fox. The south harbours vestiges of tallgrass prairie and Carolinian forest where, sadly, the greatest numbers of endangered species in Canada reside.
Of all the places I've been, none is more special than Algonquin Park. Algonquin's position atop the ancient Canadian Shield gives a rugged character that defines the park, and provides a backdrop for northern plants and animals that call it home. Many of these occur no farther south in Canada. Then there are southern flora and fauna that don't stray much farther north. This blend is best experienced in the autumn when maples set hills ablaze while cool spruce and fir forests darkly fringe shorelines far below.
This stunning landscape is the backdrop for iconic animals such as loons, moose and wolves – the latter now known to be a unique species. Their wild sounds add another dimension to any Algonquin trip, and are part of the reason I am drawn back year after year.
Photos courtesy of Michael Runtz
This story's themes
Photo Gallery
Credit: © Michael RuntzMichael Runtz
Most viewed themes