Photo: To commemorate the 20th anniversary of Ross Petty Productions' annual holiday pantomimes at the EWG, this exhibit of costumes was shown in the Palladian Lounge.
Lounge, lobby and stage rentals
For more information, contact Kevin Harris by email or by calling 416-325-4144.
Be a star at your next corporate or special event. Ideal for annual general meetings, film premieres or dinner on stage, our double-decker theatres and grand lobbies offer a variety of unique spaces.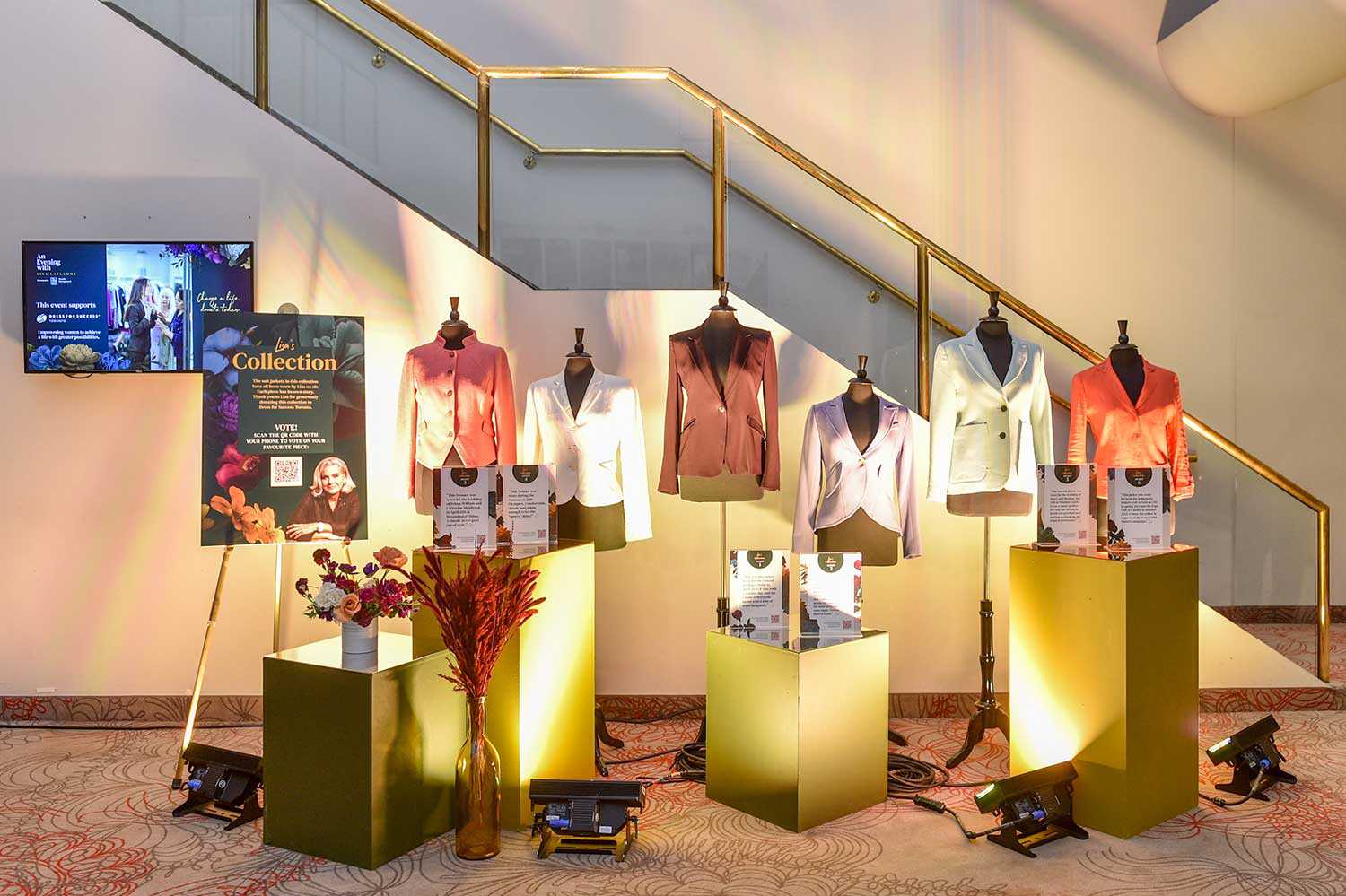 Cascading lobbies
Room capacities:
Lounge 4 (170 people; 2,000 square feet)
Lounge 5 (170 people; 1,600 square feet)
Lounge 6 (100 people; 800 square feet)
Lounges and stages
Room capacities:
Elgin Lounge (195 people; 2,300 square feet)
Davies Takacs Lobby (200 people; 2,300 square feet)
Palladian Lounge (150 people; 1,900 square feet)
Elgin Theatre Dinner on stage (150 people)
Winter Garden Theatre Dinner on stage (80 people)
---
Notes:
When more than one lounge is rented, the total rental charge will consist of the maximum lounge rate plus $250 per additional lounge. If the event goes beyond the four-hour period, there will be an additional charge of $300 per hour.
Rates subject to change without notice. HST of 13 per cent will be applied to all quoted rates.

Move-in and move-out days will be charged at the daily rate as applicable.
Due to the heritage nature of the building, a damage deposit may be required. This deposit will be returned in full, after the event, provided there has been no excess wear and tear to the building.