Learn more about the 2021 artists in residence through their own words
The Ontario Heritage Trust is committed to respecting how artists choose to identify themselves and recognizes these as deeply personal decisions. These artist bios are written by the artists in their own words.
Shahrzad Amin – interdisciplinary artist, Oakville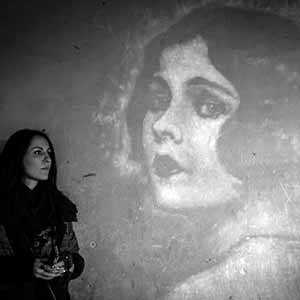 Shahrzad Amin is an Iranian-Canadian award-winning interdisciplinary artist with more than 12 years of diverse experiences as a sculptor, multimedia and installation artist, model designer, stop-motion artist and potter. Her interest in fundamental social issues – such as democracy, human rights, equality and migration – has informed an art practice that examines social and cultural issues through different artistic mediums. Her body of work includes filmmaking, architectural elements and the use of language. Amin obtained a Bachelor of Fine Arts degree from Tehran University of Art in 2010 and a Master of Fine Arts degree from OCAD University in 2020. She has three public sculptures, more than 20 group exhibitions, and three solo sculpture exhibitions in her professional background.
---
Aaron Jones – visual and multimedia artist, Pickering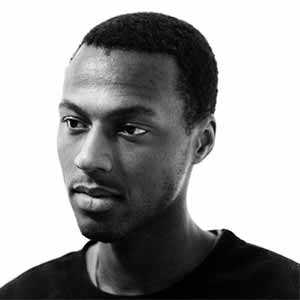 Aaron Jones is a multi-disciplinary visual artist based in Toronto. His practice surrounds ideas of self-reflection and character-building as a way of finding peace. Often using found images, videos and lens-based media, Jones works with different forms of collage to build characters and spaces that reflect on the nuances of his own upbringing, as well as current life and the environment. Jones graduated with a Bachelor of Arts degree from OCAD University in 2018 and is an active, co-founding member of the BAU Collective. His work is included in the collections of the Ryerson Image Centre, Wedge Curatorial Projects and numerous private collections. He was awarded the 2020 Gattuso Prize for his solo exhibition titled "Closed Fist, Open Palm" at Zalucky Contemporary. His recent shows include exhibitions at the Doris McCarthy Gallery (2020), NIA Centre for the Arts (2019) and Mercer Union (2018). Jones' upcoming exhibitions in 2021 include a site-specific project at Howard365 for Capture Photography Festival in Vancouver and video projection for Nuit Blanche in Toronto.
---
Cassandra Myers – poet and writer, Toronto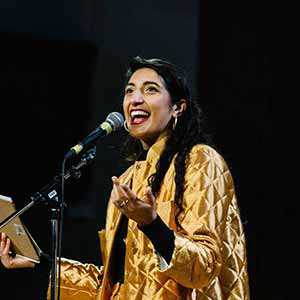 Cassandra Myers (they/she) is a queer, trans, crip, mad South Asian-Italian poet, performer, educator and social worker from Toronto. She has performed poetry across the United States and Canada. Her work primarily focuses on performance poetry within histories of oral storytelling, incorporating sonics, choreography and embodied form. Recently, Myers has begun moving towards print for her poetry. Her work often critiques systems of power and incorporates movies and television, facts about the natural world and uncommon histories. A Master of Social Work candidate at York University, Myers is also a crisis intervention counsellor and youth worker, specializing in care for sexual violence survivors and the QTBIPOC community. She is also a Pink Door Fellow and her work can be found in publications such as Overheard, The Shortline Review, UncommonYOU and elsewhere. Her debut collection, "Smash the Headlights," is forthcoming from Write Bloody North Publishing in 2022.
---
Alize Zorlutuna – interdisciplinary artist and curator, Toronto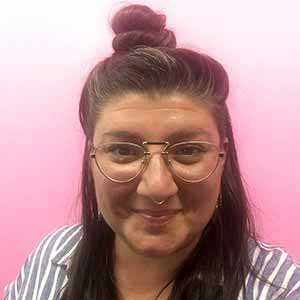 Alize Zorlutuna is a queer interdisciplinary artist, writer and educator whose work explores relationships to land, culture and the more-than-human, while thinking through settler-colonialism, history and solidarity. Having moved between Tkarón:to (Toronto) and Anatolia (present-day Turkey) both physically and culturally throughout her life has informed her practice – making her attentive to spaces of encounter. She enlists poetics and a sensitivity to materials in works that span video, installation, printed matter, performance and sculpture. The body and its sensorial capacities are central to her work. Zorlutuna has presented her work across Turtle Island (North America) and internationally. She is currently based in Tkarón:to.
---
Luce Dumont – visual artist and printmaker, Saint-Fabien, Quebec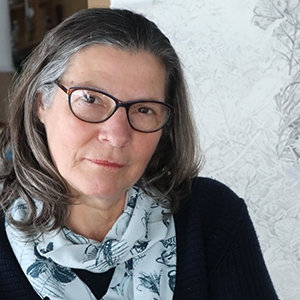 ---
Sameer Farooq – interdisciplinary artist, Toronto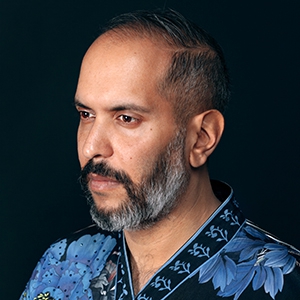 ---
Gabrielle Moser – art historian, writer and curator, Toronto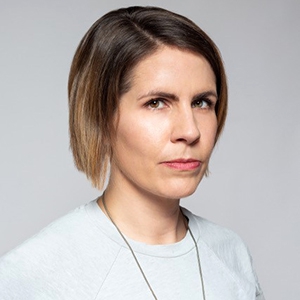 ---
Gita Hashemi – artist, curator and writer, Toronto
Artist, curator and writer Gita Hashemi's experimental transmedia practice spans over 30 years, encompassing work that draws on visual, media, performance, site-specific and live art strategies. Exploring social relations and the interconnections of language and culture, Hashemi's work centres on marginalized histories and contemporary politics. She has received many art grants, and her work has been exhibited at festivals, galleries and museums nationally and internationally, reviewed extensively, and won local and international awards. Most recently, her project Grounding, produced during an Open Space Lab residency at the Carlton University Art Gallery, was selected as the best exhibition of the year in 2017 by the Ontario Association of Art Galleries. http://gitaha.net
---
Please note: Terms such as "queer," "crip" and "mad" originated as pejoratives, but are being reclaimed by some members of LGBTQ+ communities, persons with disabilities and by people with mental illnesses. The Trust respects and supports these deeply personal decisions.