Brent Butt
Almost a Movie Star Tour
February 15, 2014 at 7:30 p.m.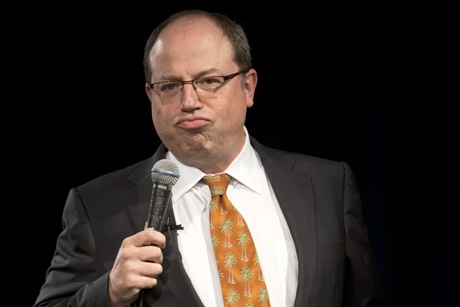 Brent Butt
Paul Mercs Concerts is pleased to present well-known Canadian stand-up comedian, actor, writer and international Emmy nominee Brent Butt in advance of the release of his new movie
No Clue. "It is extremely rare for me to do a long, extended tour like this, and I am super-pumped to hit the road," says Butt. "A different town and a different stage every night. This is what being a stand-up is all about. This, and poor late-night snacking choices." Written by and starring Brent Butt, No Clue is a comedic yet dark thriller that combines the best elements of traditional murder mysteries with a gritty, contemporary feel as it follows an unwitting hero who is in way over his head
.
Tickets: $44.50 - $54.50
For more information, call Ticketmaster at 1-855-622-ARTS (2787) or visit www.ticketmaster.ca, or buy them at the Elgin and Winter Garden Theatre Centre box office (Tuesday to Saturday, 11 a.m. to 5 p.m., or until show time on performance days; closed Sunday and Monday).
Location:
Winter Garden Theatre
189 Yonge Street
Toronto, Ontario