EELS
Tuesday, May 27, 2014 at 8 p.m.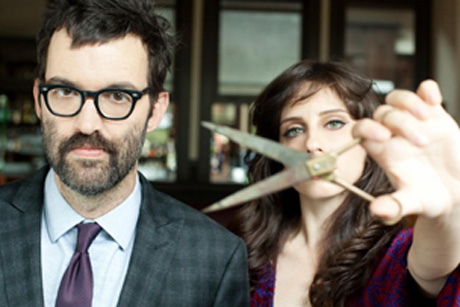 EELS
After being catapulted onto the international scene in 1996 by the single Novocaine for the Soul, California's EELS deftly sidestepped the one-hit wonder trap to stand among alternative rock's most interesting acts. The only official member of this band with the ever-changing lineup, singer-songwriter (and award-winning documentary filmmaker) Mark Oliver Everett, has hit the road in support of an 11th studio album.
Tickets: $29.50 and $39.50
For more information, call Ticketmaster at 1-855-622-ARTS (2787) or visit www.ticketmaster.ca, or buy them at the Elgin and Winter Garden Theatre Centre box office (Tuesday to Saturday, 11 a.m. to 5 p.m., or until show time on performance days; closed Sunday and Monday).
Location:
Winter Garden Theatre
189 Yonge Street
Toronto, Ontario