In Defence of Democracy: Lisa LaFlamme in conversation with Nahlah Ayed
The Elgin and Winter Garden Theatre Centre
Thursday, November 9, 2023, at 6:30 p.m.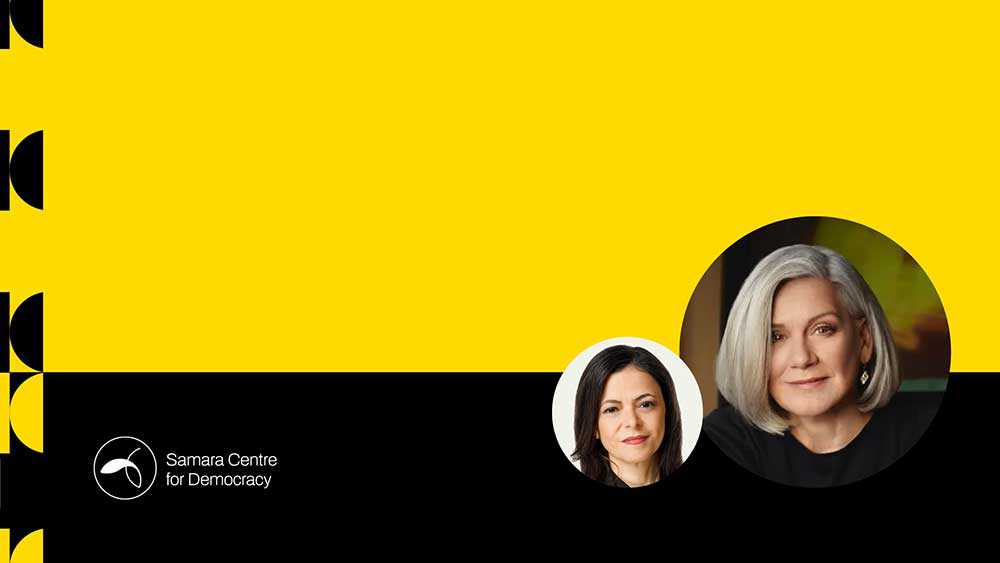 This year's annual In Defence of Democracy event features internationally recognized journalist Lisa LaFlamme in conversation with Nahlah Ayed, host of CBC Radio's Ideas.
Join the Samara Centre for Democracy for an evening of candid discussion about the future of Canadian democracy, why Canadians should care, and the role of the media in safeguarding democracy.
The In Defence of Democracy program convenes a diverse audience that extends across sectors, disciplines, professions and generations to consider a pressing question of our era: how do we inspire renewed civic purpose in Canada? These two brilliant thinkers will ask and answer the questions that will define the future and health of our democracy, both here in Canada and around the world.
Buy your tickets today!
---
Location:
Winter Garden Theatre
189 Yonge Street
Toronto, Ontario