Into the Woods
The Elgin and Winter Garden Theatre Centre
October 28-30, 2021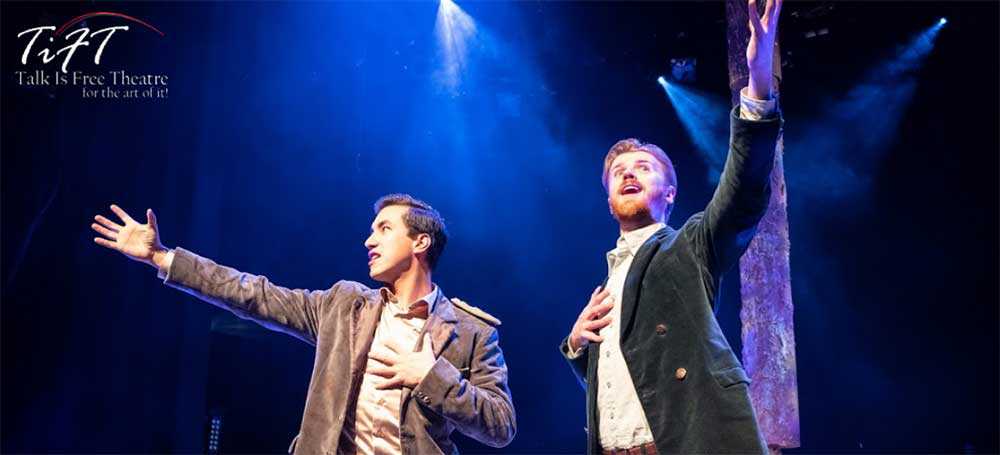 Thursday, October 28 at 7:30 p.m., Friday, October 29 at 8 p.m. and Saturday, October 30 at 1 and 8 p.m.
Talk is Free Theatre presents Into the Woods, a musical tale that intertwines the stories of the beloved Brothers Grimm's characters as they search for their "happily ever after."
"… the star for me is director Michael Torontow. What he created was a clear reading of the musical that was inventive in its presentation, creative, illuminating and accomplished in realizing Sondheim's difficult piece." – Lynn Slotkin, The Slotkin Letter
All regional health and safety protocols will be in effect, including reduced capacity. We are prepared to operate this event under current provincial restrictions that mandate a distance of two metres (six feet) between seated parties. If this requirement changes, we will follow the guidance of public health authorities and adjust accordingly. This may include reducing or removing distancing between parties, if allowable. To add to the fairy-tale experience, audience members are asked to bring two plush or stuffed animals as their guests to maintain social distance between seats within the theatre.
Tickets:
For more information or to buy tickets, visit Ticketmaster or call 416-366-7723 or 1-800-708-6754. Note: No in-person box office tickets available.
Location:
Winter Garden Theatre
189 Yonge Street
Toronto, Ontario