Las Minas Puerto Flamenco
The Elgin and Winter Garden Theatre Centre
Friday, October 13, 2017 at 8 p.m.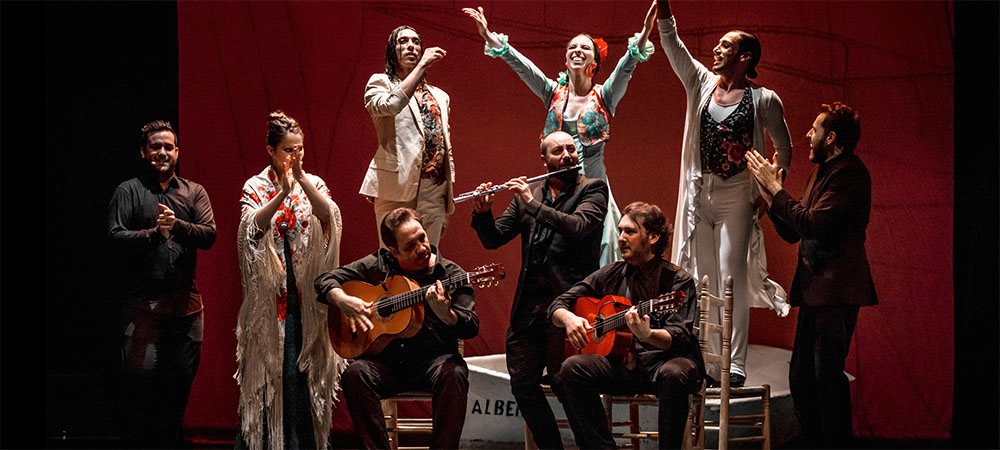 Las Minas Puerto Flamenco

With a history spanning more than 55 years, the International Flamenco Festival of Cante de las Minas is one of the most important events in the world for flamenco. Its reputation for excellence is the result of high artistic standards. In 2014, the festival was awarded the Gold Medal of Merit in Fine Art and is the only flamenco festival officially rated as Marca España (Brand Spain).
Las Minas Puerto Flamenco is a musical show with 11 artists on stage, each performing their own specialty. The result is a unique show that is non-stop and highly emotional. Singing is accompanied by guitars, dance, flamenco flute, flamenco saxophone and percussion. The result is something that will stay with you long after you leave the show. All costumes are designed by Francis Montesinos.
The Las Minas Flamenco Tour started in 2012 as an initiative to promote flamenco across the world. Since then, the group has visited many countries – including Japan, India, Belgium and Luxembourg.
ACCIONA is a proud supporter of the 2017 International Flamenco Tour. Originating in Mexico City, the tour has travelled across five continents, performing at world-class theatres in Johannesburg, Chicago, Melbourne, Sydney, Quito, Santiago and Dubai.
Las Minas Puerto Flamenco is proud to be in Canada and will be performing for one night only in Toronto. We hope you enjoy the show!
For more information, call Ticketmaster at 1-855-622-ARTS (2787) or visit www.ticketmaster.ca, or buy them at the Elgin and Winter Garden Theatre Centre box office (Tuesday to Saturday, 11 a.m. to 5 p.m., or until show time on performance days; closed Sunday and Monday).
Location:
Elgin Theatre
189 Yonge Street
Toronto, Ontario