Luminato presents: 50-Song Memoir, Parts 1 and 2
The Elgin and Winter Garden Theatre Centre
Part 1: Friday, June 22, 2018 at 8 p.m.
Part 2: Saturday, June 23, 2018 at 8 p.m.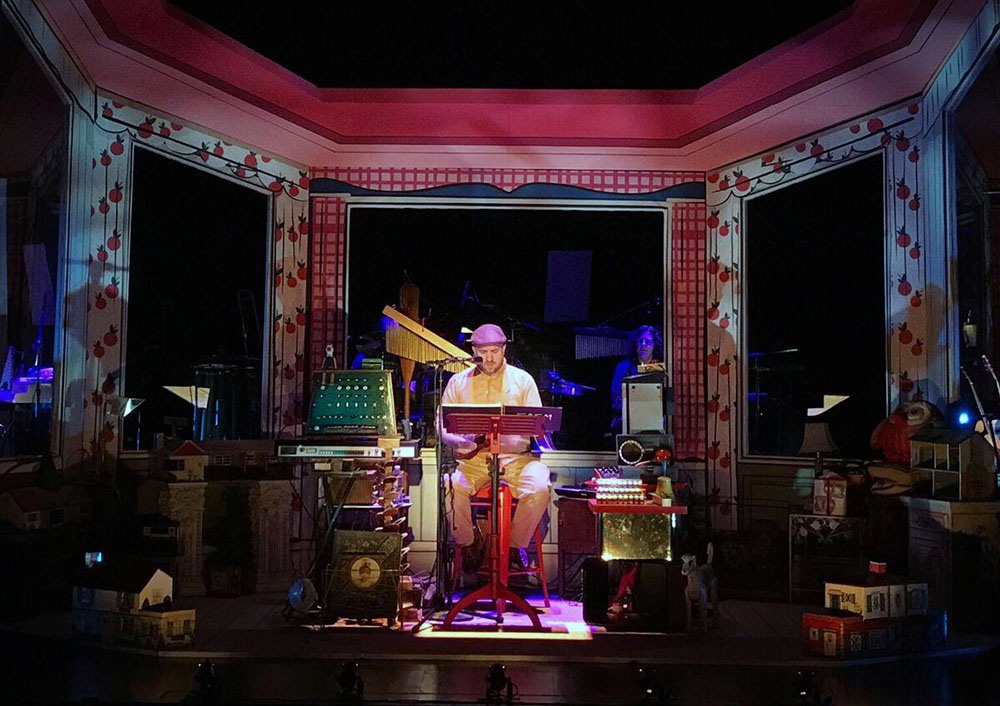 Photo: Arnulfo Maldonado
Stephin Merritt – writer, producer and master songsmith behind The Magnetic Fields' 69 Love Songs – has long chronicled the human condition through song. In celebration of his first half-century on the planet, the famously mysterious artist is turning the spotlight around, sharing stories that span the years from his conception by hippies on a houseboat to his current position as one of America's greatest living songwriters. The 50-Song Memoir recounts Merritt's first 50 years with one song for each year of his life. A spectacular staging features 50 instruments from Merritt's formidable collection and a newly expanded Magnetic Fields septet, alongside 50 years' worth of ornaments and gadgets. Presented by Luminato.
For more information, call Ticketmaster at 1-855-622-ARTS (2787) or visit www.ticketmaster.ca, or buy them at the Elgin and Winter Garden Theatre Centre box office (Tuesday to Saturday, 11 a.m. to 5 p.m., or until show time on performance days; closed Sunday and Monday).
Location:
Elgin Theatre
189 Yonge Street
Toronto, Ontario