Medea
The Elgin and Winter Garden Theatre Centre
From Saturday, April 22 to Saturday, April 29, 2017 – various times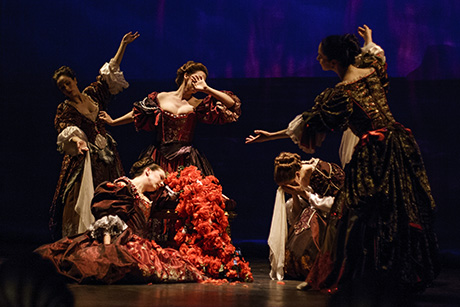 Medea, by Opera Atelier (Photo: Bruce Zinger)

This opera – the most profound example of French lyric theatre in the 17th century – is a stunning French baroque masterpiece about love, betrayal and revenge. Medea, the powerful sorceress of Greek myth, betrays her country and her family in order to assist her lover Jason in his quest for the Golden Fleece. When she is no longer of use to him, Jason abandons her for a prestigious political marriage. In so doing, Jason has vastly underestimated Medea's power, and she exacts a terrible vengeance that envelops everyone closest to his heart.
Performance schedule
Saturday, April 22, 2017 at 7:30 p.m.
Sunday, April 23, 2017 at 3 p.m.
Tuesday, April 25, 2017 at 7:30 p.m.
Wednesday, April 26, 2017 at 7:30 p.m.
Friday, April 28, 2017 at 7:30 p.m.
Saturday, April 29, 2017 at 4:30 p.m.
Tickets: $39 to $194
For more information, call Ticketmaster at 1-855-622-ARTS (2787) or visit www.ticketmaster.ca, or buy them at the Elgin and Winter Garden Theatre Centre box office (Tuesday to Saturday, 11 a.m. to 5 p.m., or until show time on performance days; closed Sunday and Monday).
Location:
Elgin Theatre
189 Yonge Street
Toronto, Ontario