Slava's Snowshow
The Elgin and Winter Garden Theatre Centre
Friday, December 22 to Sunday, December 31, 2023 (various times)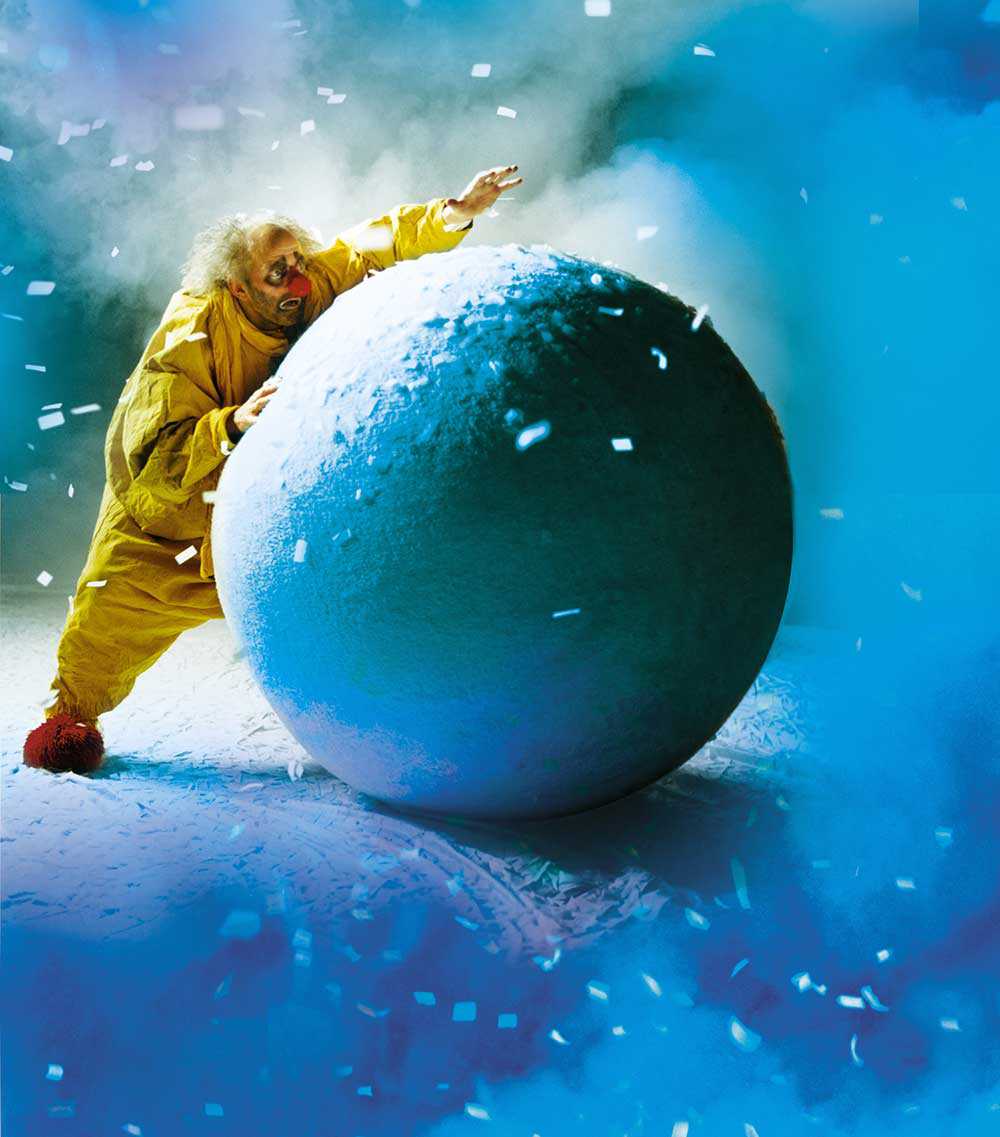 Making its triumphant return to Toronto, the Olivier® award winner and Tony® award nominee Slava's Snowshow is a universal and timeless theatrical, poetic spectacle that has unanimously enchanted and empowered the imagination of audiences and critics since 1993 in dozens of countries and hundreds of cities with thousands of performances resulting in millions of ecstatic spectators from all nationalities, genders, beliefs and ages, probably like no other show. It is a genre of its own and remains as spontaneous and magical as on the first day it was performed, systematically catapulting adults back to their childhood.
Slava's Snowshow has restored the art of clowning by seducing back all those who claim no interest in the aging clowns' traditional circuses. They call it a stage spectacular, but it's really a caravan of organized chaos, revelry and enchantment that ceaselessly trundles around the world. It offers everybody — young and old — an opportunity to leave their regulated lives at the theatre doors and enter a condition of delighted idiocy. One could say that Snowshow is just an excuse to celebrate life in a foolish way.
VIP tickets are available, including premium seating and a special gift with purchase. Recommended for ages 8 plus.
"Slava's Snowshow is to clowning what Cirque du Soleil is to the circus." — Variety
"Utterly breathtaking, the stage effects are dazzling." — Daily Mail
"My heart leapt!" — New York Times
"A red-nose spectacle with heart!" — Globe and Mail
Tickets on sale September 29!
Check out this video to learn more about Slava's Snowshow!
---
Location:
Elgin Theatre
189 Yonge Street
Toronto, Ontario