Thorgy and the Thortet
June 22, 2019 from 8 p.m. to 10:30 p.m.
The Elgin and Winter Garden Theatre Centre
Saturday, June 22, 2019 at 8 p.m.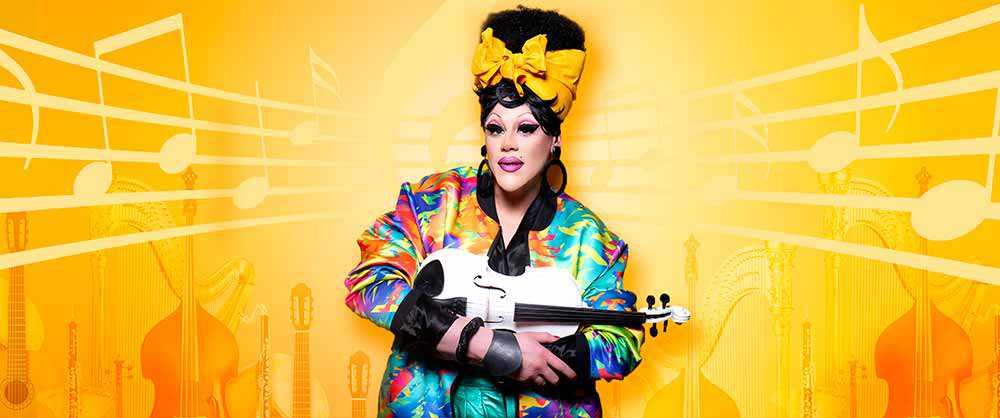 The reigning Queen of Classical Music is coming back to Canada, and she's bringing an all new show with her!
Thorgy Thor – fresh off her successful launch of her Thorchestra – is bringing Thorgy and the Thortet across Canada this summer with clubCOUTURE. Armed with a dazzling quartet of players, Thorgy wields her razor-sharp wit, virtuoso classical chops and her wacky sense of humour in this all-new variety show that will go beyond what audiences know as classical. Finally marrying the art of drag and classical music, Thorgy and the Thortet will showcase the perfect blend of popular music, orchestral favourites and drag shenanigans.
Since appearing on Season 8 of RuPaul's Drag Race and All Stars Season 3, Brooklyn's fashion clown has been travelling the world, bringing her trademark wit, sense of humour and musical charm to audiences everywhere.

For more information, call Ticketking at 1-800-461-3333 or visit www.ticketking.com, or buy tickets at the Elgin and Winter Garden Theatre Centre box office (Tuesday to Saturday, 11 a.m. to 5 p.m., or until show time on performance days; closed Sunday and Monday).
Location:
Winter Garden Theatre
189 Yonge Street
Toronto, Ontario