Ontario's Black heritage
From the arrival of interpreter Mathieu Da Costa – the first known Black man to arrive in what is now Canada in the early 17th century – people of African descent have made an indelible impact in helping to shape Canadian culture.

Through its museum sites, web resources, publications and Provincial plaque program, the Ontario Heritage Trust captures the stories of the province's Black population. Explore the resources below for a better understanding of the Black experience in Ontario.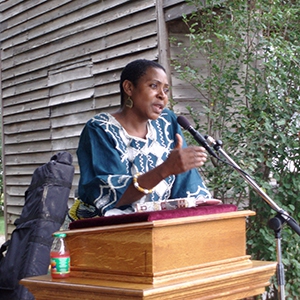 "Ontario Black history helps to define me, and is an integral part of my identity. I – a Jamaican-born African diaspora daughter – move through this land, connecting the lineages from the Caribbean, West and Central Africa, East Africa and African Canada." Dr. Afua Cooper