Jeremy Collins, Downtown Toronto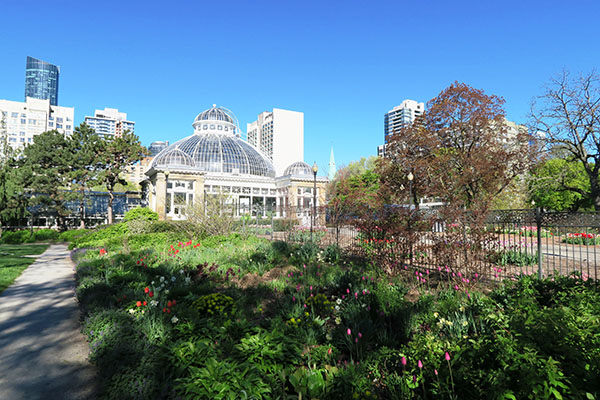 A santuary for all seasons
When I think of My Ontario, my thoughts sometimes turn to those cold Canadian winter days in late January and early February when snow and ice prevail and the hope of spring is just a distant dream and yet I know that a sanctuary for the senses is not too far away. This is because I live close to Allen Gardens in downtown Toronto, an historic botanical conservatory which has existed in its present form for over a hundred years. I'm lucky enough to pass it every morning on the way to work.
In fact, Allen Gardens a sanctuary for the senses in any season. No matter what time of year, when I step through its doors, I can be transported to into a desert landscape, a lush rainforest, or a riot of botanical colour and fragrances from plants originating around the world.
Allen Gardens satisfies both my senses and my sense of history. It transports me to different seasons and to a different era.
Whenever I walk through Allen Gardens, it is always a new experience. Sometimes, in the early morning, I might pass a group of seniors doing tai chi. Other times, I may watch a film crew and actors filming a scene from a movie in full view of passers-by.
In many ways, I think Allen Gardens is a microcosm of Ontario – it is a place where our past, present, and future converge… the perfect place to call My Ontario.
This story's themes
Photo Gallery
Allan Gardens, Toronto
Most viewed themes