Keirsten & Kasha, Brockville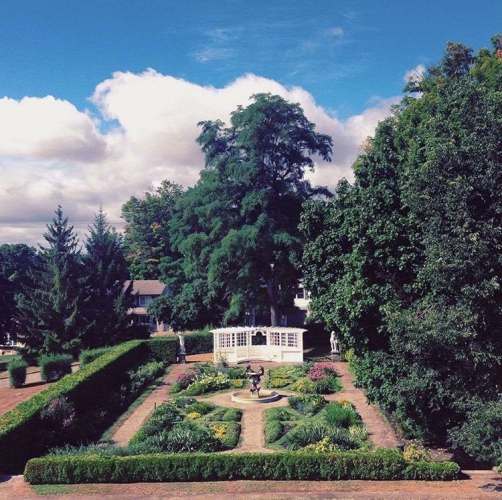 Fulford Place was the estate of a millionaire by the name of George Fulford I at the end of the 19th century. This estate was passed on to his son George Fulford II, who at the time of his passing, bequeathed it to the Ontario Heritage Trust. The three reasons why they decided to take the property under their care were the eclectic architecture designed by A.W. Fuller, the original furnishings, and the Italianate garden.
In 1896, prior to the construction of Fulford Place, George Fulford I hired prominent American landscape architects Frederick Law Olmsted Junior and John Charles Olmsted to design gardens for the new estate. These brothers who were part of the Olmsted Firm, also designed Central Park in New York City and landscaped the grounds of the US Capitol and White House.
Once complete, the gardens required many hands to maintain, especially the Italienate Gardens. The focal point of the gardens was an elaborate white marble fountain, featuring bronze mythological sea creatures. Its design was enhanced by a variety of carved stone figures - statues of Adam and Eve, a pair of crouching lions, as well as a carved marble bench.
We believe that these gardens are a historic and interesting aspect to the property. We believe this is because they showcase the works of infamous landscape artists, whose work is still relevant today.
This story's themes
Most viewed themes