Dry Stone Wall Workshop
Scotsdale Farm
October 14-15, 2017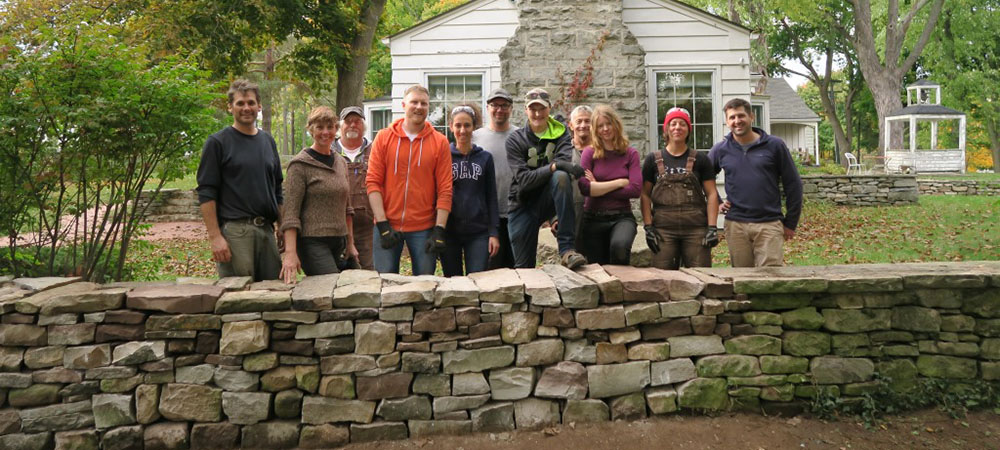 Participants at the 2016 Dry Stone Wall workshop at Scotsdale Farm

Help conserve Ontario's heritage while learning to construct and restore a dry stone wall at Scotsdale Farm!
Led by Dry Stone Canada

, the Scotsdale Farm dry stone restoration workshop is designed for beginner and intermediate level wallers. The focus of the workshop will be on the application of proper structural principles of dry stone walling. Participants will be taught fundamental principles and techniques including bonding, batter, hearting and through stones.
Cost: $200 per person, includes lunch and refreshments
To register for the event, please visit Dry Stone Canada.
Location:
Scotsdale Farm
13807 Trafalgar Road North
Halton Hills, Ontario