Family Day at Muskoka Heritage Place
Monday, February 17, 2020 from 10 a.m. to 4 p.m.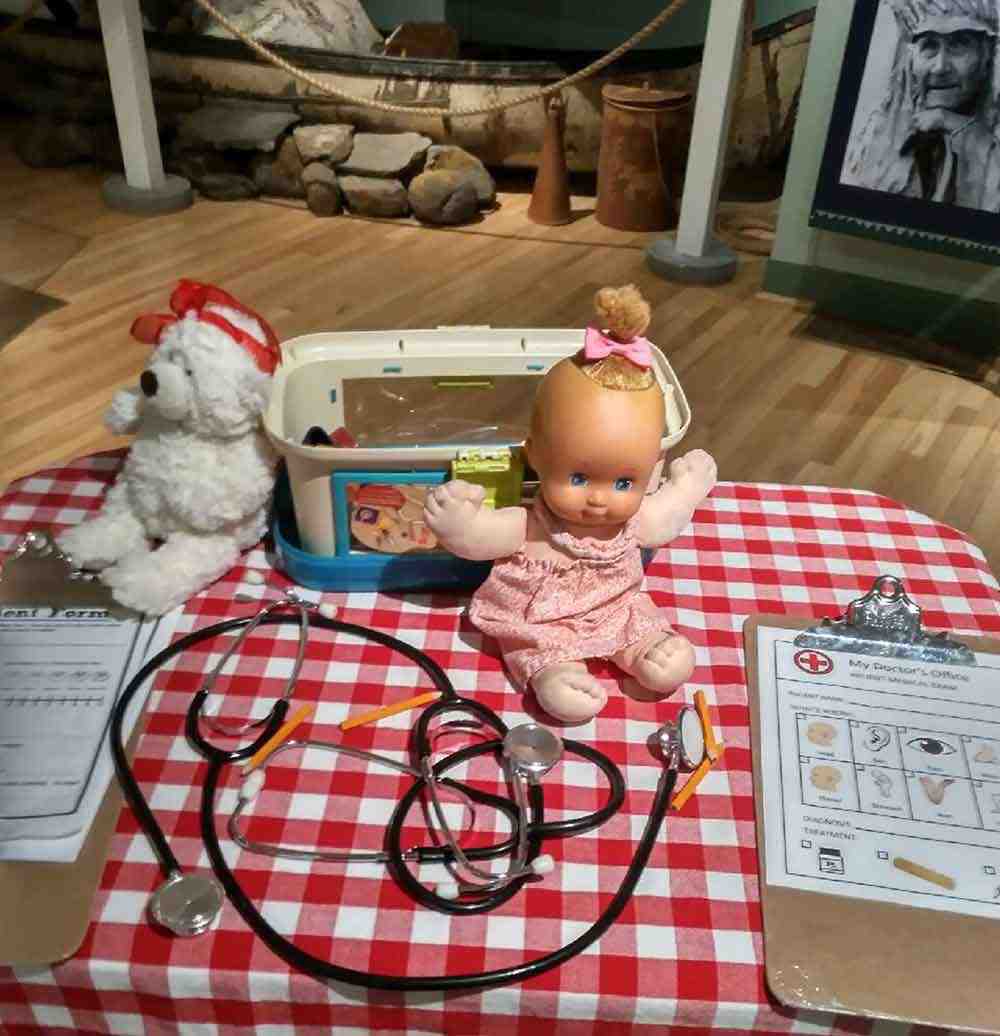 The Muskoka Heritage Place takes you on a journey beginning with our First peoples through settlement, development, industry and tourism.
Browse through hundreds of artifacts that once were in the hands of those who shaped Huntsville.
Have the kids go on an age-specific self-guided scavenger hunt activity with five levels of difficulty. Or they can be the doctor at the Teddy Bear and Doll Hospital.
Then explore the feature exhibit: Healthy Huntsville – A Brief History of Health Care in Huntsville (created in partnership with Muskoka Algonquin Healthcare, Huntsville Hospital Auxiliary and the Huntsville Hospital Foundation). Through this exhibit, you can look into Huntsville's rich health-care past, involving some clever thinking that enabled our community to attract doctors away from the big city.
Doctors fresh out of medical school were afraid to come to Huntsville for fear of low income and/or non-payment, so the crafty townsfolk created an early version of medical insurance.
Come and look deeper into this exhibit to see how doctors, hospitals and the health-care system have evolved and continue to evolve.
FREE admission
For more information:
Contact: Ron Gostlin
Telephone: 705-789-7576, ext. 3210
Email: ron.gostlin@huntsville.ca
Website: www.muskokaheritageplace.ca
Location:
Muskoka Heritage Place
88 Brunel Road
Huntsville, Ontario