Frontenac Heritage Festival
February 16 to 19, 2018 (various times)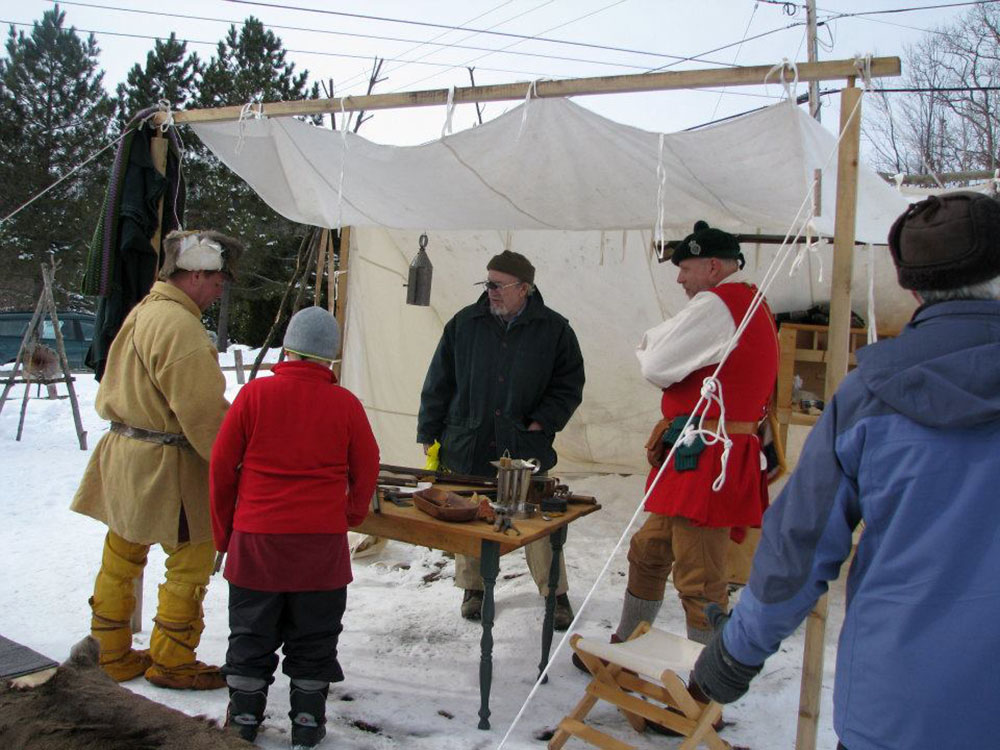 Fur traders camp re-enactment

The Frontenac Heritage Festival is a community-based, heritage-themed annual event that occurs in a variety of locations across Central Frontenac. Activities include a variety show, Polar Bear Plunge, pioneer displays, railway heritage, a photo contest, recreational outdoor activities and more, and involve many service groups.
For more information:
Contact: Sam Jarvis
Telephone: 613-279-1903
Email: FHFestival@gmail.com
Website: www.FrontenacHeritageFestival.ca
Location:
Our events take place throughout Central Frontenac Township, including such communities as Arden, Sharbot Lake and Tichborne. Find our full brochure here.