Heritage Days 2018
February 18 and 19, 2018 from 11 a.m. to 4 p.m.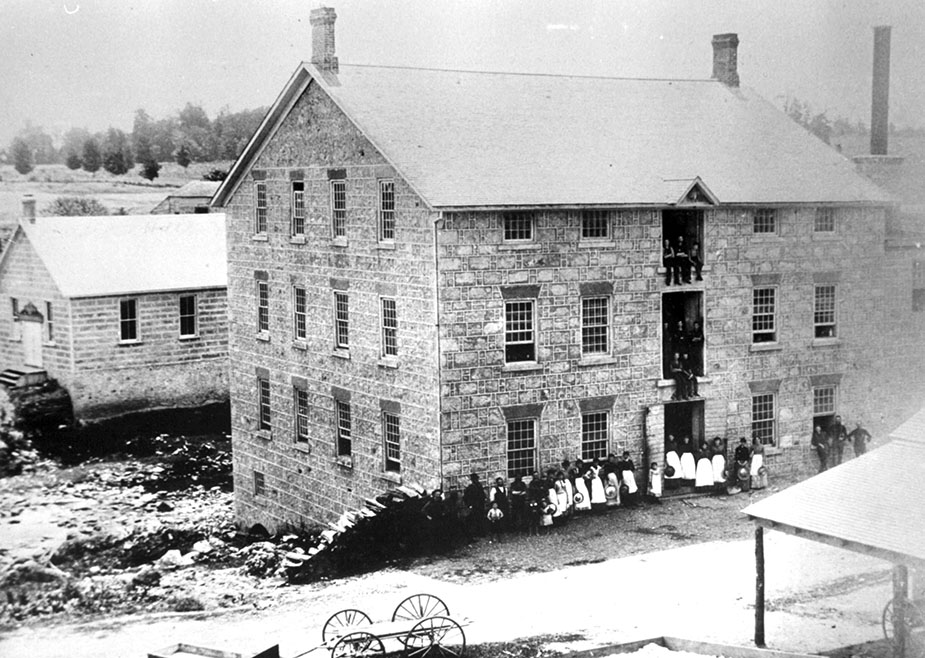 Visit one of Canada's cultural gems and uncover secrets of Caledon's industrial past!
The Alton Mill Arts Centre is pleased to invite you to join a special collaborative event with Heritage Caledon to celebrate Heritage Week 2018. The magnificent Alton Mill – where Ontario's rural and industrial heritage collides with modern-day cultural innovation – hosts Heritage Caledon's 150 for 150 Project. Volunteers will be on site both days to conduct comprehensive tours of the historical mill. Gourmandissimo Café will also offer a special Heritage Menu, which includes traditional soups, shortbread and molasses ginger cookies, and a chef's special of cod cakes served with beet salad and greens.
The Alton Mill Arts Centre is one of two remaining 19th-century stone mills in the historical village of Alton. After a long history as a knitting mill and a rubber factory, the site was abandoned for decades before it was converted into an arts centre and extensively restored.
The 150 for 150 Project will remain on display at the Alton Mill Arts Centre until Sunday, February 25. The mill is open Wednesday through Sunday and holiday Mondays from 10 a.m. to 5 p.m. For more information about the history and restoration of the Alton Mill, as well as current and upcoming events, visit our website or follow the Arts Centre on Facebook.
Come and celebrate Heritage Week with us!
For more information:
Contact: Pearl Schachter
Telephone: 905-805-1064
Email: pearl@altonmill.ca
Website: http://altonmill.ca
Location:
Alton Mill Arts Centre
1402 Queen Street West
Caledon, Ontario