Provincial plaque unveiling commemorating Le Droit
Friday, March 23, 2018 at 10 a.m.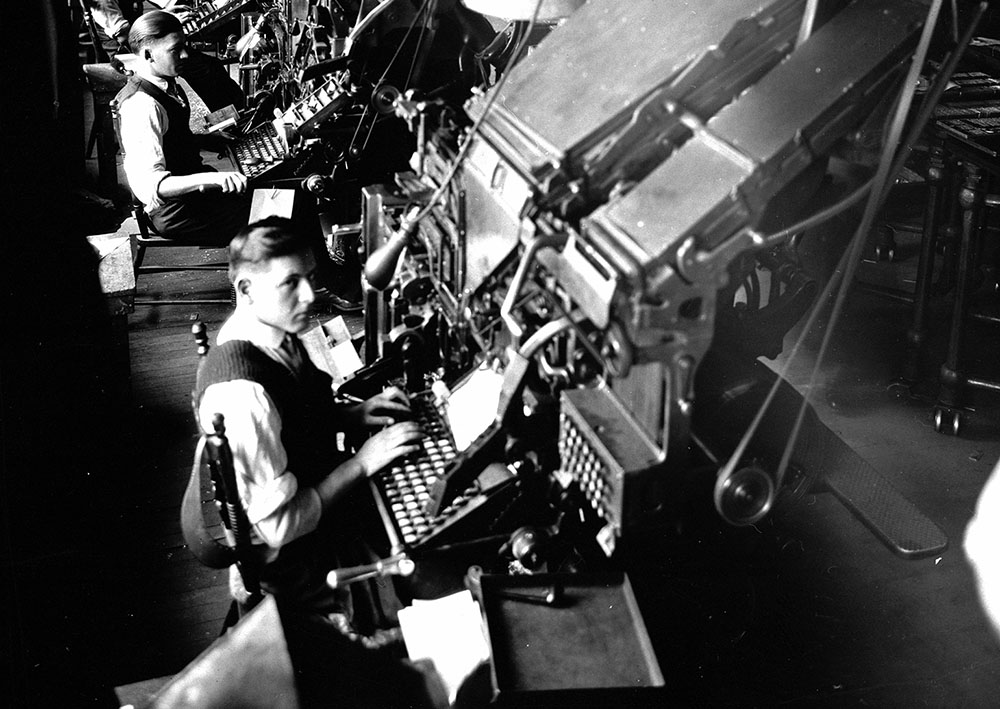 Ph92-25 Ateliers des linotypes du journal Le Droit, Ottawa, [ca 1923]. Photo : Studio Dery, Hull. Université d'Ottawa, CRCCF, Fonds Le Droit (C71)

Please join the Ontario Heritage Trust and Le Droit for the unveiling of a provincial plaque commemorating the daily French language newspaper for its significant role in Franco-Ontarian history. Since its founding in 1913, Le Droit has been preserving French language and culture in Ontario, serving as an advocate and a voice for the francophone community.

For more information, call 416-325-5016.
Location:
De la Salle Auditorium
École secondaire publique De La Salle
501 Old St Patrick Street
Ottawa, Ontario