Travel Trunk: Unpacking Brockville's Cultural Stories
Exhibit opens on Monday, February 18, 2019, from 10 a.m. to 5 p.m.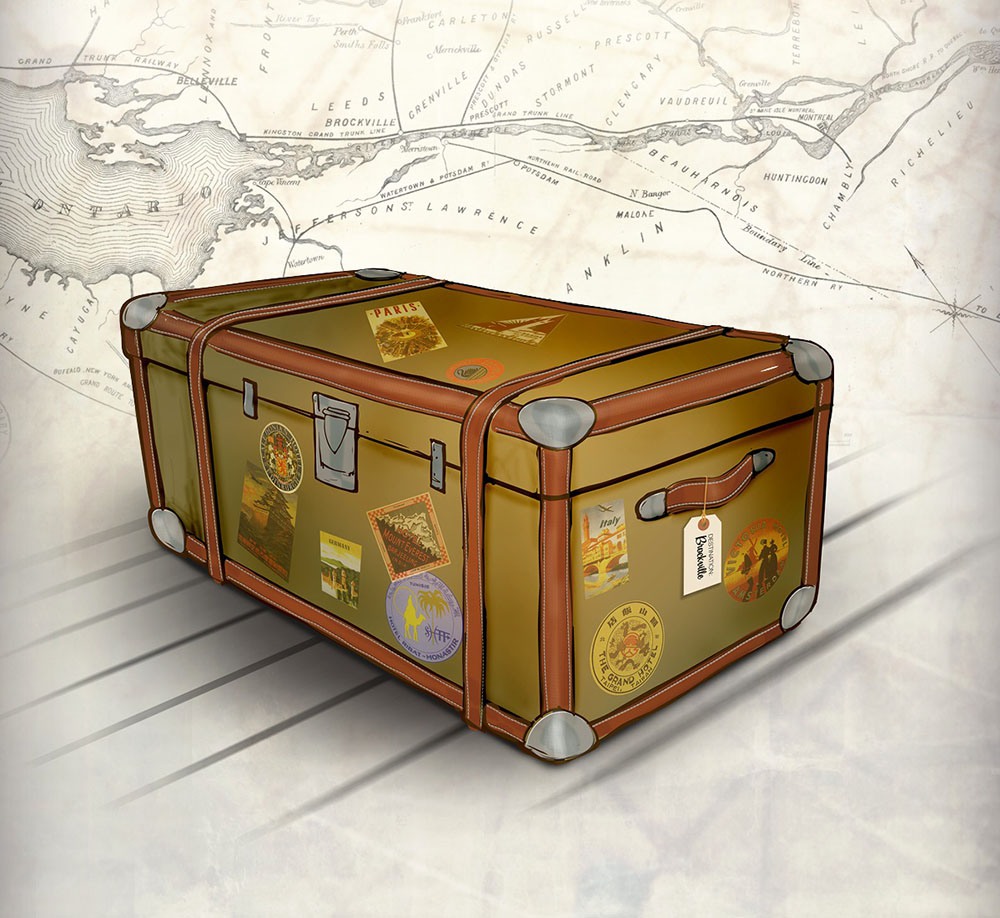 Unpack the role that immigration has played in Brockville's development and discover the stories of local newcomers while exploring your own family's journey to Brockville.
This new, interactive exhibit encourages all family members to consider the immigration experience through hands-on activities and thoughtful engagement. Best suited for families with children aged 8-12.
Travel Trunk is a new, permanent exhibit installation at the Brockville Museum. It will be open for at least two years. This exhibit has been made possible by the Friends of the Brockville Museum and the Brockville and Area Community Foundation.

Admission by donation
---
For more information:
Contact: Natalie Wood
Telephone: 613-342-4397
Email: museum@brockville.com
Website: www.brockvillemuseum.com

Location:
Brockville Museum
5 Henry Street
Brockville, Ontario