Values and Visions: Public Schooling in Canada
Enoch Turner Schoolhouse
November 14 and 28, 2017 and January 16 and 30, 2018 from 6:30 to 9 p.m.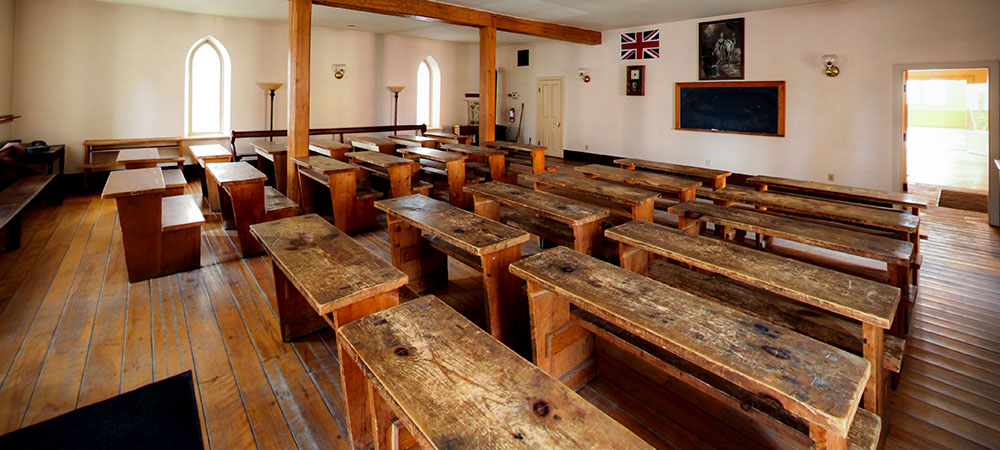 Enoch Turner Schoolhouse interior. Photo: Bofei Cao
Join the Enoch Turner Schoolhouse Foundation for Values and Visions: Public Schooling in Canada, a unique education series on the origins of public schooling in Canada and the issues around public schooling today.

November 14, 2017: What Is Schooling For?
Origins of public schooling in Canada in the 19th century.
Panel:
• Paul Axelrod – Panel Chair (York University)
• Annie Kidder (Executive Director, People for Education)
• Steve Alsop (York University)
• Jonathan Kakegamic (Principal, First Nations Junior and Senior School of Toronto)
Register for this event on Eventbrite.
---
November 28, 2017: Designs For Learning: If The Walls Could Speak ...
How do educational design, architecture, and the construction of schooling spaces reflect social values, community life, and the interests of neighbourhoods?
Panel:
Brenda Webster (Manager of Planning – Waterfront Toronto) – Panel Chair
Shannon Kyles (Mohawk College), "School Architecture Through the Ages"
Josh Cole (Queen's University), "Baby Boomers and the Building Boom: Post-war School Construction in Ontario"
Martin Kohn (Kohn Shiner Architects), "Designing Schools for Today and Tomorrow"
Register for this event on Eventbrite.
---
January 16, 2018: From Segregation To Integration: How Equitable Is Contemporary Schooling?
Public schools, ideally, embrace cultural diversity, encourage social cohesion, and generate equality of opportunity. How fully are these goals being realized?
Panel:
Willa Black (V.P Corporate Affairs and Social Responsibility, Cisco Canada) – Panel Chair
Jane Griffith (University of Toronto), "The Legacy of Residential Schooling"
Funke Aladejebi (York University), "The Educational Encounters of African-Canadians"
Julia Palm (York University), "The Experiences of LGBTQ Students and Teachers"
---
January 30, 2018: Why The Arts Matter
Demonstrating the Value of Arts Education. Presentation of "All I's On Education: Imagination, Integration, Innovation." Dramatic performances by teachers using creative teaching methods. Presented by Kathleen Gould Lundy (York University, University of Toronto Arts Educator).
Location:
Enoch Turner Schoolhouse
106 Trinity Street
Toronto, ON