Ashbridge Estate
The Ashbridge family was one of the founding families of Toronto (formerly York); they immigrated to York from Pennsylvania in 1793. They are also the only Toronto family to occupy their land continuously for 200 years. Two acres of the original homestead and an 1854 house have been preserved to tell their story.
The oldest house remaining on the site, the Jesse Ashbridge House was built in 1854 according to a design by Joseph Sheard, architect and Toronto mayor (1871-72). He successfully blended Neo-Classical brick quoins and decorative cornice brickwork with the more picturesque Regency style as seen in the veranda's bellcast roof and fanciful arcaded treillage. The Shingle Style mansard roof was added c. 1899 and it cleverly avoids the difficulty of having to match new bricks to old. While three architectural styles are found on the front façade alone, they nonetheless coexist harmoniously.
In 1972, the last remaining Ashbridges on the Estate – Dorothy Bullen and her sister Elizabeth Burton – generously donated the Ashbridge Estate, which includes two houses, several outbuildings, the surrounding property containing beautiful gardens, and a significant collection to the Ontario Heritage Trust in recognition of the historical significance of the site.
Dorothy bequeathed a significant collection of household and personal artifacts as well, including a large collection of archival documents, to the Ontario Heritage Trust. They represent the personal characteristics, tastes and influences that affected six generations of the Ashbridge family. Among the collection of artifacts are several that are intimately connected to the family in general or to specific family members. The original land grant and wax seals, samplers, a conch shell, a family bible, an 1888 canoe, and bean pot are other artifacts that express the scope of the collection, dating from the 19th to the early 20th century.
In 1987 and 1988, the Archaeological Resource Centre of the Toronto Board of Education conducted public archaeology programs on the west side of the site, where a 20th-century residence once stood. During May and June of 1998, 1999 and 2000, the University of Toronto's Department of Anthropology held archaeological field schools at the property, and students excavated the area of the earliest houses on the property. These consist of a log cabin (dating from as early as 1794) and the 1809 house – both of which stood until 1913. Evidence of the cabin cellar has been recorded, along with artifacts dating from the late 18th century to the late 19th century. In addition, evidence of prehistoric native occupation was recorded. These consisted of ash pits and artifacts indicating that settlement in this area extended back several thousands of years.
1444 Queen Street East
Toronto, Ontario
M4L 1E1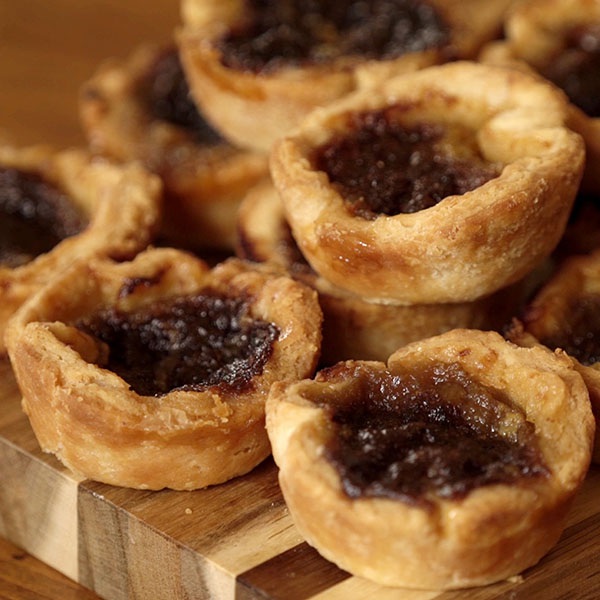 Get a taste of life at the Ashbridge Estate with this butter tart recipe we found in the Ashbridge Estate archives ...

You may also be interested in