Carving a path to equity: Hugh Burnett and the struggle for civil rights in Ontario
Saturday, July 1, 2023, from 10:30 a.m. to Noon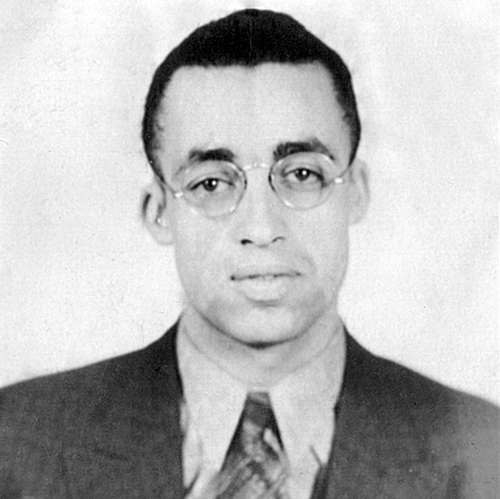 Black History is Canadian history. This Canada Day, join us at the Josiah Henson Museum of African-Canadian History as we reflect on the life and legacy of Hugh Burnett and his work with the National Unity Association in his hometown of Dresden.
As recently as the 1950s, segregation was so pervasive in Dresden that even men in uniform who had served their country were denied service in certain establishments based solely on the colour of their skin — men like Hugh Burnett.
Knowing that this deep-seated and institutionalized racism could not be challenged alone, a group of Black Canadians from Dresden, Chatham and North Buxton came together, and the National Unity Association (NUA) was formed. It was through their unity, strength in numbers and perseverance that change would slowly come.
---
History: Who was Hugh Burnett? What was the NUA? We'll begin with a multimedia presentation to give us some context and set the stage.
Storytelling: We will then be joined by Cheryl Burnett, daughter of Hugh Burnett, for a discussion about the impact that her father's work with the NUA has had on anti-discrimination legislation in Ontario.
Travelling exhibit: Browse the travelling exhibit "Let us March on till Victory is Won," created by the Chatham-Kent Museum, which explores the struggles and challenges of racism experienced in Chatham-Kent.
Live-stream: If you are unable to join us in person, you can join us online as we live-stream this event.
---
It is our responsibility to continue to educate ourselves and others about the Black Canadian trailblazers who have shaped the Canada we live in today. Black History is Canadian history.
Tickets: FREE
To register for the in-person event, email us at jhm@heritagetrust.on.ca.
To register for the virtual event, register with Eventbrite.
---
Location:
Josiah Henson Museum of African-Canadian History
29251 Freedom Road (formerly Uncle Tom's Road)
Dresden, Ontario