Celebrate Emancipation Day at Uncle Tom's Cabin Historic Site
Uncle Tom's Cabin Historic Site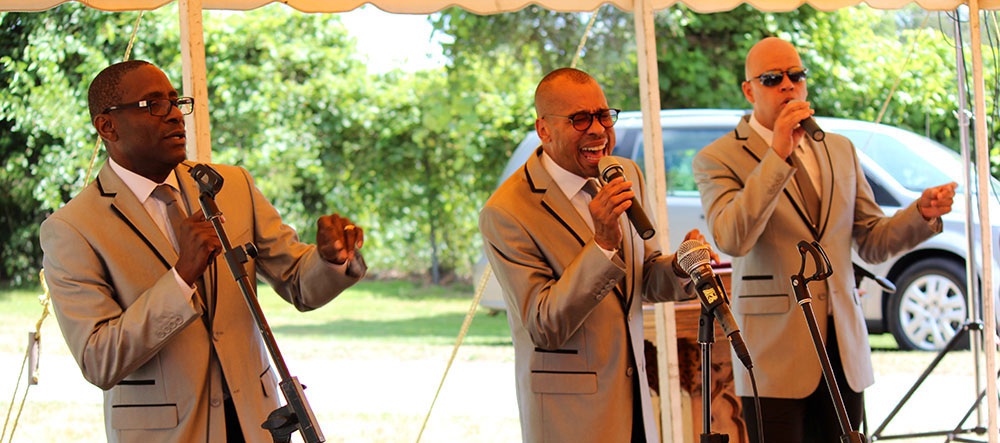 The Motown Boys

Saturday, August 4, 2018, 10 a.m. to 4 p.m.
Join us at Uncle Tom's Cabin Historic Site for Emancipation Day – an annual celebration of hope and freedom that commemorates the end of slavery in the British Empire, which occurred on August 1, 1834.
Everyone is welcome to attend this fun and educational day – featuring storytelling, live music and lectures. Admission is free, thanks to the support of the RBC Foundation.

Uncle Tom's Cabin Historic Site is located in Dresden, approximately three hours west of Toronto by car. The site is owned and operated by the Ontario Heritage Trust.
Free admission!
Program:
10 a.m. Animated Hero Classics: Harriet Tubman
Harriet Tubman risked her own freedom to assist others to escape slavery. Discover her story through this family-friendly animated film, perfect for young children.
10:30 a.m. The Road to Dawn, by author Jared Brock
Author and director Jared Brock will talk about his new book, which explores the life of Josiah Henson.
10:45 a.m. Culture Craft
Get hands on with this art activity for kids and family.
11 a.m. and 2 p.m. A Flavour of Africa, featuring Chef Patience Chirisa
Get a taste of history and tradition with Chef Patience Chirisa, who will perform live cooking demonstrations.
11:30 a.m. and 1:30 p.m. Musical performances by The Motown Boys
Revel in the rhythms of Motown's greatest hits with this dynamic show from The Motown Boys.
1 p.m. Look How Far We've Come: Justice of the Peace Cheri Travis Emrich
A descendant of Underground Railroad refugees, Ms. Emrich will explore the women's suffrage movement in Ontario.
2:30 p.m. JOSIAH
Join us for a documentary screening of JOSIAH. Directed by Jared Brock, the film celebrates the life and achievements of Josiah Henson and features interviews with leading experts and Henson's descendants.
---
Uncle Tom's Cabin Historic Site commemorates the life of Josiah Henson, a former slave, who escaped to Canada via the Underground Railroad. Henson rose to international fame after Harriet Beecher Stowe acknowledged his memoirs as a source for her novel, Uncle Tom's Cabin. Settling in southwestern Ontario, Henson worked to improve life for the Black community and helped to establish the Dawn Settlement. He would go on to become an internationally recognized abolitionist, preacher and conductor on the Underground Railroad.
Location:
Uncle Tom's Cabin Historic Site
29251 Uncle Tom's Road
Dresden, Ontario
For more information about Uncle Tom's Cabin Historic Site and Emancipation Day, contact Steven Cook at 519-683-2804 or steven.cook@heritagetrust.on.ca.
For more information about the Ontario Heritage Trust, contact Patricia Njovu at 416-212-0952 or patricia.njovu@heritagetrust.on.ca.