Celebrate Heritage Week 2016 in Kingston
Wednesday, February 17, 2016, 1 to 3 p.m.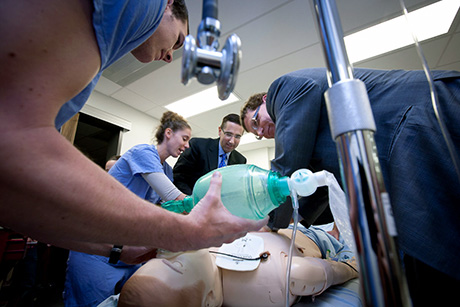 © Queen's University
Celebrate Heritage Week 2016 with the Ontario Heritage Trust!
On February 17, the Trust is hosting an exciting free event in partnership with the Faculty of Health Sciences at Queen's University and the Museum of Health Care at Kingston. Through engaging tours, talks, activities and demonstrations, participants will get a first-hand glimpse into this year's theme – Medical science and innovation.

12:30 p.m. – Doors open to the public

1 p.m. – Remarks followed by tours of Faculty of Health Sciences facilities and Museum of Health Care at Kingston, Heritage Expo and refreshments.
Please RSVP today. Capacity is limited.
For more information, call 416-314-3586.

Discover more Heritage Week 2016 events and activities happening across the province ...
Location:
Queen's University Biosciences Complex
116 Barrie Street
Kingston, Ontario