Cemetery Conservation Workshop
Uncle Tom's Cabin Historic Site
Saturday, May 27, 2017 from 9 a.m. to 4 p.m.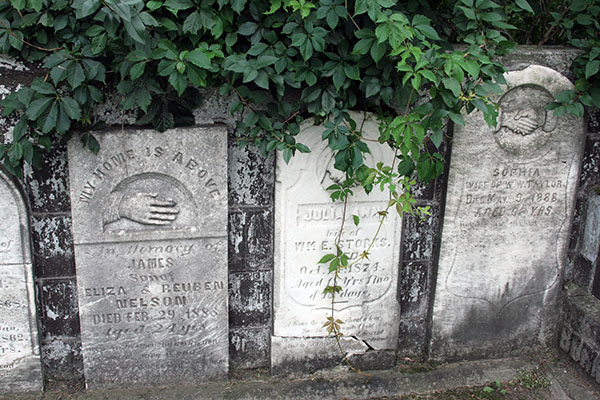 Photo: Cemetery at Uncle Tom's Cabin Historic Site

Explore the unique heritage of Ontario's Black community in this hands-on workshop! Learn about the history and archaeology of Dresden's historical Black cemeteries and conserve the grave markers associated with Reverend Josiah Henson and the Dawn Settlement residents. Josiah Henson, conductor on the Underground Railroad and noted abolitionist, helped to establish the Dawn Settlement in 1841, a refuge for many fugitives from slavery who escaped to Canada from the United States.
This workshop is presented as part of MyOntario – A vision over time, a year-long program of events, exhibits and activities commemorating the 150th anniversary of Confederation. Join the conversation and share the places, stories, memories, photos, artifacts, artworks and traditions that inspire you!
Cost: $15 (includes refreshments and lunch)
Space is limited – Register by May 24, 2017
Location:
Uncle Tom's Cabin Historic Site
29251 Uncle Tom's Road
Dresden, Ontario
Email: utchs@heritagetrust.on.ca
Telephone: 519-683-2978
Fax: 519-683-1256