Doors Open Community Roadshow: Kultrún World Music Festival
From Noon on Saturday, July 14 to 11 p.m. on Sunday, July 15, 2018 – FREE
The Kultrún World Music Festival is Kitchener-Waterloo's largest outdoor dance party – with local and international artists, interactive workshops and vendors. The Doors Open Community Roadshow, operated by the Ontario Heritage Trust, is travelling the province this summer to talk with Ontarians about their heritage and identity, and to promote the Ontario Heritage Trust, especially the Doors Open Ontario program. The roadshow will engage visitors of all ages in interactive activities – including a photobooth and artifact guessing game.

For more information, visit their website.
---
Doors Open Ontario is a program of the Ontario Heritage Trust, with funding provided by the Government of Ontario.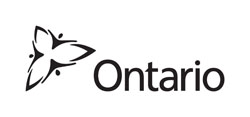 Location:
Victoria Park
Kitchener, Ontario