Dressing for Downton: The Costumes of Downton Abbey
March 11 to April 13, 2014 from Noon to 5 p.m.

Discover the story of the Edwardian era through period fashion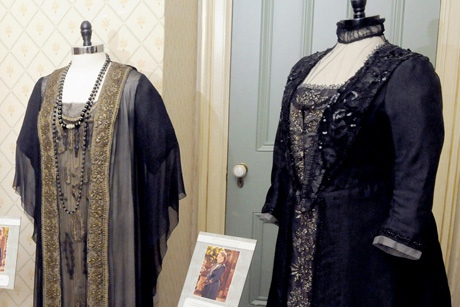 Dressing for Downton: The Costumes of Downton Abbey
The Spadina Museum is taking history, television and fashion fans back to the Edwardian era with its "Dressing for Downton: The Costumes of Downton Abbey" exhibit. Twenty pieces from the hit show will be on display, along with the City of Toronto's own collection of garments. More info ...

Attendees will also be treated to Downton Abbey-themed tours of the century home. Explore the exhibit on YouTube ...
Tickets:
$25 weekdays or $30 on weekends (plus taxes) at the Spadina Museum website

For more information, visit the Spadina Museum website, connect on Facebook or follow on Twitter @spadinamuseum.
The Spadina Museum is co-owned by the City of Toronto and the Ontario Heritage Trust.
Location:
Spadina Museum
285 Spadina Road
Toronto, Ontario