Emancipation Day 2023
Uncle Tom's Cabin Historic Site
Saturday, July 29, 2023, from 10 a.m. to 3 p.m.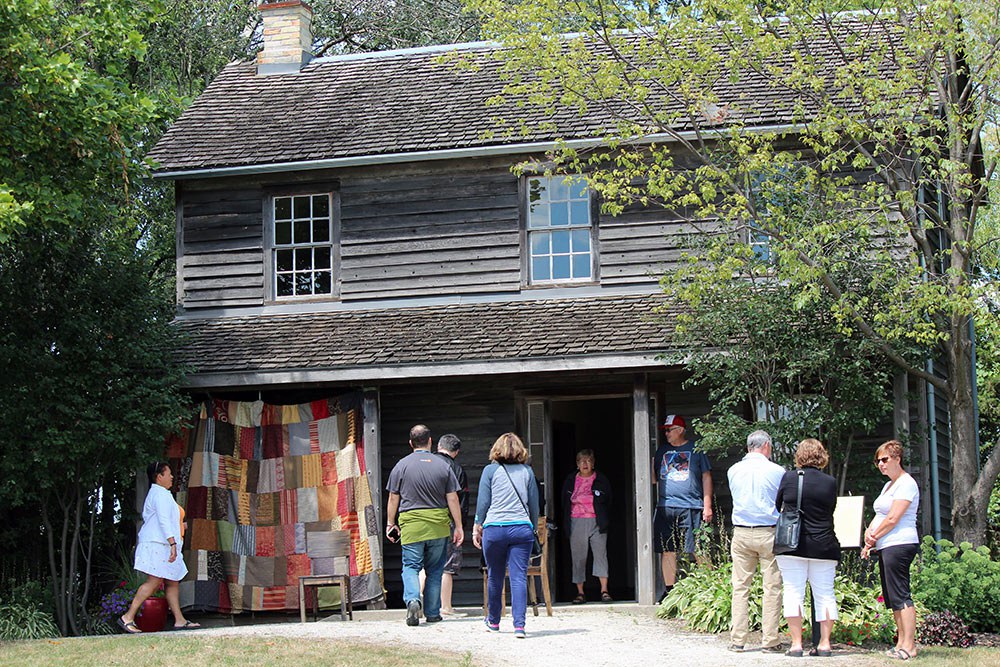 Join us for Emancipation Day — an annual celebration of hope and freedom commemorating the end of slavery in the British Empire — at the Josiah Henson Museum of African-Canadian History.
Everyone is welcome for this free, fun and educational day featuring music, speakers and presenters, children's crafts and book signings that recognizes and promotes the cultural and racial diversity of Canadian society, while emphasizing that peoples of African descent have played a fundamental role in the development of the Canadian identity and heritage. The day also serves to advance the dialogue in support of the full and equal participation of Black individuals and Black communities.
Seating is available or bring your own lawn chair.
Southern barbecue lunch available for purchase from the Chilled Cork Food Truck.
Speakers and performers
London Collective Gospel Choir (10:05 a.m. and 1 p.m.)
Enjoy uplifting musical selections that emphasize hope and unity through faith by the London Collective Gospel Choir.
Kwame Delfish (10:25 a.m. and 1:20 p.m.)
Hear from artist Kwame Delfish, the first Caribbean Canadian to design a coin for the Royal Canadian Mint. Delfish will speak about the creative process behind his design for the coin commemorating the No. 2 Construction Battalion — the largest all-Black battalion-sized unit in Canadian military history.
Motown Boys (10:45 a.m. and 1:40 p.m.)
Dance to the tunes of Diana Ross, The Temptations and top-40 Motown hits with live renditions by the musical group Motown Boys, featuring George St. Kitts, Toni Anderson and Kenni Hite.
Ruth Lor Malloy (11:25 a.m.)
Learn from Ruth Lor Malloy, a travel writer and activist. In the 1950s, she worked with the Toronto Joint Labour Committee for Human Rights to fight discrimination in Dresden. Malloy will talk about her book — Brightening My Corner: A Memoir of Dreams Fulfilled — and will host a book signing.
Chef Patience Chirisa (11:05 a.m.)
Fire up all your senses with Chef Patience Chirisa, a culinary expert in African cuisine. Chef Chirisa will provide a delectable selection of finger foods for guests to sample, host a book reading and signing, and deliver a fun arts-and-crafts activity for children.
Duane Gibson (2 p.m.)
Hear from D.O. Gibson, a two-time Guinness World Records-setting rapper, author and professional speaker. Gibson will be speaking on how Josiah Henson is a central part of his many performances, as it allows him to speak about slavery, the Underground Railroad, spirituals and about his dad's portrayal of Josiah Henson in the Josiah Henson Museum's interpretive video onsite.
About the Josiah Henson Museum of African-Canadian History
The Josiah Henson Museum of African-Canadian History is owned and operated by the Ontario Heritage Trust. This two-hectare (five-acre) complex celebrates the life and work of Reverend Josiah Henson and explores the history of the Underground Railroad in Ontario. The museum provides a space to discuss the legacy of slavery and racism and the enduring pursuit for social justice. Learn more …
---
Location:
Josiah Henson Museum of African-Canadian History
29251 Freedom Road (formerly Uncle Tom's Road)
Dresden, Ontario