Enoch Turner Schoolhouse: A virtual visit
Thursday, February 24, 2022 at 2 p.m.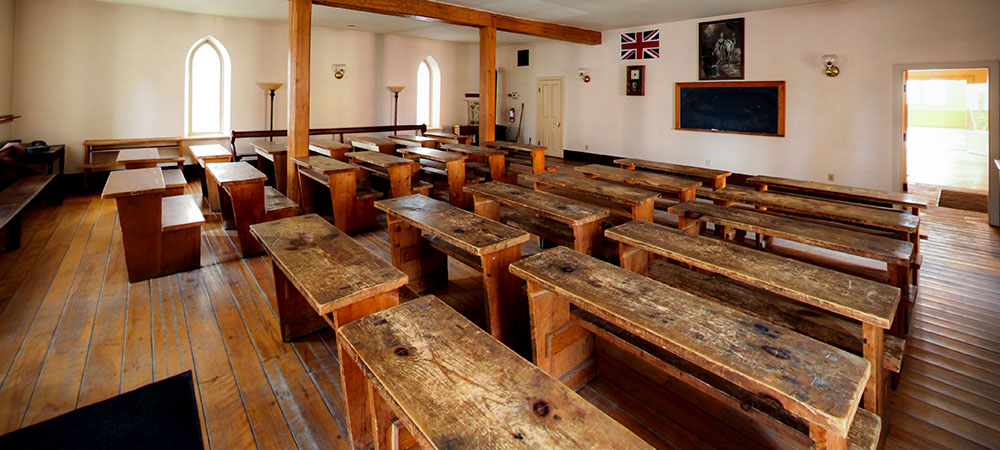 Go back in time to the 1800s and explore the history of the oldest school in Toronto.

Toronto's Enoch Turner Schoolhouse is a provincially significant heritage site and the oldest school still standing in Toronto.
The original one-room school was established in 1848 by Enoch Turner, a wealthy brewer and philanthropist, to educate the children in the poor neighbourhood surrounding his brewery. Because many of the area's immigrant families were from County Cork in Ireland, the neighbourhood became known as Corktown – a nickname that it still carries today.
Audience members will join Mrs. Henderson on a tour of the historical schoolhouse, learning about the history of education in Toronto, the ins and outs of a schoolteacher's work, and the many lives that the Enoch Turner Schoolhouse has led.
For more information:
Contact: Erin Mander
Telephone: 437-246-7652
Email: erin.mander@heritagetrust.on.ca
Website: www.heritagetrust.on.ca/etsh