Fulford Place open for the 2019 summer season
Fulford Place
From Saturday, June 1 to Sunday, September 1, 2019 from 10 a.m. to 5 p.m.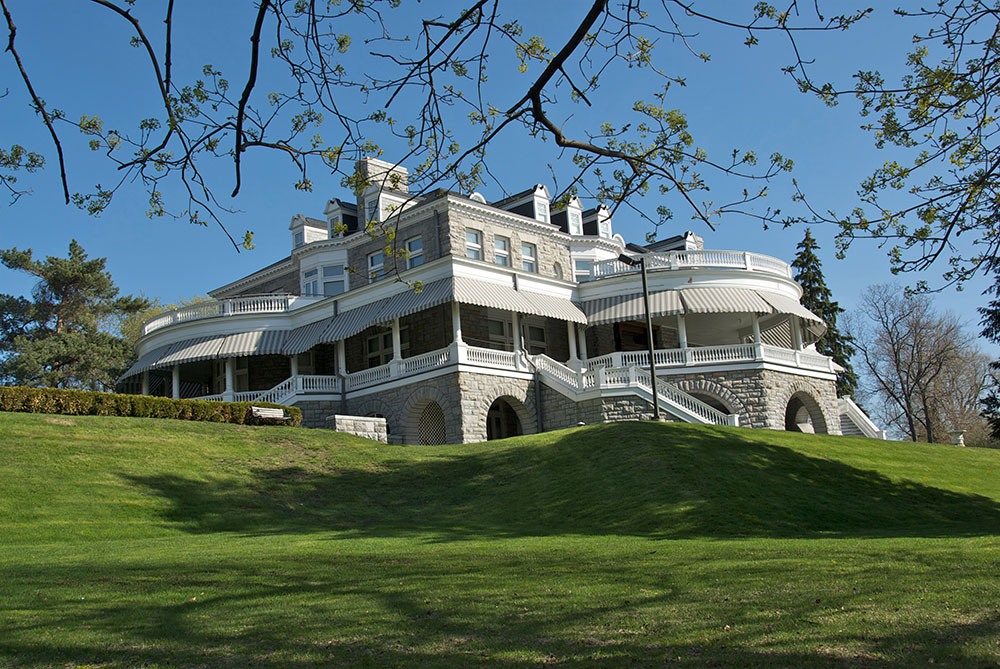 (Photo: Glyn Davies)

Join us at Fulford Place as we open the doors for another season.
Get a rare glimpse of the luxurious lifestyle of another era. Discover the story of Senator George T. Fulford, explore the grand Fulford mansion and marvel at the many original family furnishings. Stroll through the restored Olmsted Brothers gardens and immerse yourself in Ontario's rich heritage.
Original tapestries, paintings, statuary and ceramics collected on the Fulfords' world travels are on display throughout the period rooms and are featured in special exhibits. The grand style of the Beaux Art house was ideally suited to the Fulfords, as they entertained Canadian Prime Ministers, British princes and the neighbouring well-to-do whose grand "cottages" lined the St. Lawrence River.
Hours:
Saturday, June 1 to Sunday, September 1, 2019 – Open seven days a week, from 10 a.m. to 5 p.m.
English tours hourly from 10 a.m. to 4 p.m.; French tours available by appointment.
Join us for a 45-minute guided tour of the mansion built by Senator George T. Fulford, purveyor of Pink Pills for Pale People. After the tour, explore our new exhibits for the 2019 season.
Group tours are welcome but pre-booking is required – call 613-498-3003 to arrange your visit.
New this season: The Art of Marketing Pink Pills
George T. Fulford may have come from modest beginnings, but after purchasing the patent for Pink Pills in 1890, he became a millionaire in just a few years.
Fulford's innovative and creative marketing techniques catapulted his business to become one of the most successful in North America. Within five years, Pink Pills for Pale People were being sold in approximately 87 countries worldwide.
But how did Fulford capture the world stage with just a little pill? This new exhibit will highlight many of the unique items from the Fulford Archives – including vibrant marketing posters, testimonials and photographs.

For more information, visit our website.
Location:
287 King Street East
Brockville, Ontario