Mrs. Henderson's classroom: Virtual field trip
Tuesday, February 22, 2022 at 10 a.m. and 1 p.m.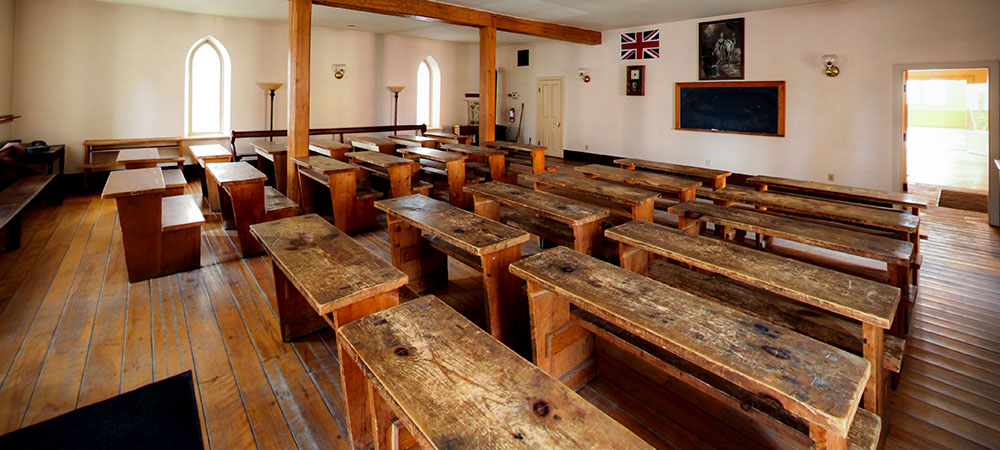 Be the first to experience Mrs. Henderson's classroom from YOUR classroom!
Experience the classroom rules and the responsibilities of a Victorian school child through a lively re-enactment of a morning at an 1858 Toronto school. Then, compare with school today. Students will learn arithmetic, spelling, history and geography under the guidance of our strict schoolmistress Mrs. Henderson.
Tours are suitable for Grades 1 to 6. Toronto schools may request kits for use in the classroom during the tour.
For more information:
Contact: Erin Mander
Telephone: 437-246-7652
Email: erin.mander@heritagetrust.on.ca
Website: www.heritagetrust.on.ca/etsh