Music on the Veranda at Fulford Place
July 18, July 25, August 1, August 8, August 15, August 22 and August 29, 2019 from Noon to 1 p.m. each day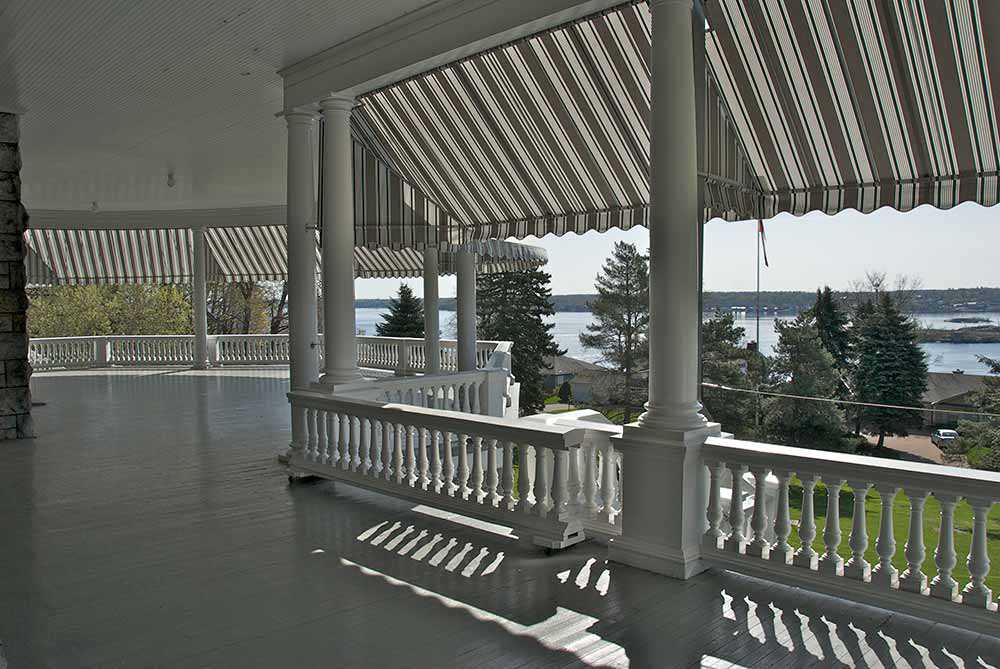 Photo: Glyn Davies

Music on the Veranda at Fulford Place is back by popular demand! Every Thursday from mid-July through the end of August, Fulford Place will host performances from Noon to 1 p.m. on the veranda – overlooking the resplendent St. Lawrence River. Pack a lunch and join us for a joy-filled and toe-tapping good time this summer!
July 18: The History Buffs – an interactive family trio who play antique instruments – will be performing in costume with songs about the history of our beautiful country.
July 25: Stephen Goodberry and Debra Currier perform selections from tribute shows and variety acts, with songs from the 1940s to the present.
August 1: Local Athens singer Katie Baker will be joined by guitarist Mark Bergman.
August 8: Fiddler Mary Kennedy will share her fiddle history with tunes from Irish, Scottish, French and Métis roots.
August 15: Performer and guitar teacher Tony Komery will bring a variety of musical styles – from flamenco and Latin to jazz.
August 22: Ron Donnelly and the Marlboreens are a band that plays traditional country, country gospel, rock and roll and dance tunes.
August 29: Yvan Petit, country singer, guitar player, and member of Johnny Reid's band, will be performing.
Tickets:
Admission to Music on the Veranda is by donation.
Fulford Place is owned and operated year-round by the Ontario Heritage Trust. If you would like a tour of Fulford Place, please visit our website or contact us.
---
Location:
Fulford Place
287 King Street East
Brockville, Ontario