Doors Open Whitby
Join us on May 7, 2016 for Doors Open Whitby and see for yourself what everyone is talking about!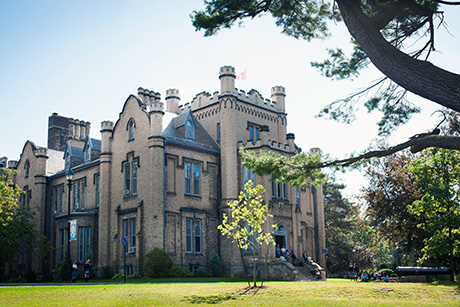 Trafalgar Castle School (Photo: Sam Welbourn Photography)

From April to October, explore Ontario's heritage treasures at 43 free public events across the province. Satisfy your curiosity and get behind normally closed doors to experience intriguing interiors, where you will be inspired by rare and exceptional materials, craftsmanship and design. From historical houses to modern marvels of construction, Doors Open Ontario has something for everyone!
What's new this year?
Join us on a journey of discovery. This year, Doors Open Ontario will focus on our rich legacy of medical science and innovation. The number of innovations in medical science, procedures and technology conceived in Ontario is extensive and their stories fascinating. Featured sites include hospitals, medical schools and laboratories that showcase Ontario's and Canada's achievements in medicine. Learn more about ingenious innovators and remarkable discoveries while you uncover the places that made medical history.
Doors Open Ontario … discover the story behind every door!
For more information, and to see a list of participating sites, visit www.doorsopenontario.on.ca/whitby.