Teaching Black History in Canada
Uncle Tom's Cabin Historic Site
Friday, February 15, 2019 from 8:30 a.m. to 3 p.m.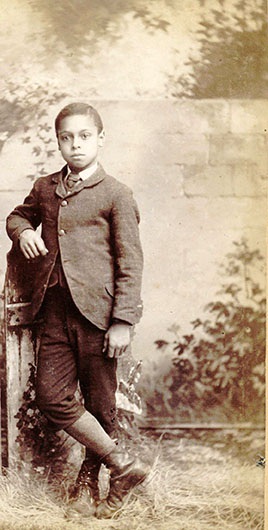 Photo courtesy of the Calvin Shreve Family Archives

As part of a unique workshop series on strategies for teaching Black history in elementary and secondary grades, Uncle Tom's Cabin Historic Site will be offering an engaging workshop aimed to help educators and parents incorporate the history of African enslavement in Canada into their history studies.
Facilitated by Black history curriculum specialist, educator, author and historian Natasha Henry, this informative and interactive workshop is designed for Junior/Intermediate teachers (Grades 3 to 10) who may not be familiar with the subject matter. The workshop's aim is for participants to leave with the knowledge, skills and tools to bring intriguing stories of African-Canadians to life.
Workshop content includes:
Canada's involvement in the transatlantic slave trade
African enslavement and the law
Slaveholders in Canada
Two centuries of slavery
Enslaved Africans resist
Teaching strategies and classroom activities to engage students
Primary sources as teaching tools
Teaching this subject matter effectively and sensitively
Natasha Henry M. Ed., B. Ed., B.A. (Honours) is a resident of Toronto and author of two books commemorating Emancipation Day in Canada. Henry is the President of the Ontario Black History Society.
Registration fee is $25; lunch will be served at Noon
Registration closes on Wednesday, February 13, 2019
---
To register, or for more information:
Contact: Steven Cook
Telephone: 519-683-2978
Email: steven.cook@heritagetrust.on.ca
Website: www.uncletomscabin.org
Location:
Uncle Tom's Cabin Historic Site
29251 Uncle Tom's Road
Dresden, Ontario