Visit the Niagara Apothecary this summer
Niagara Apothecary
From Saturday, May 11 to Monday, September 2, 2019, from Noon to 6 p.m. From September 7 to October 14, weekends from Noon to 6 p.m.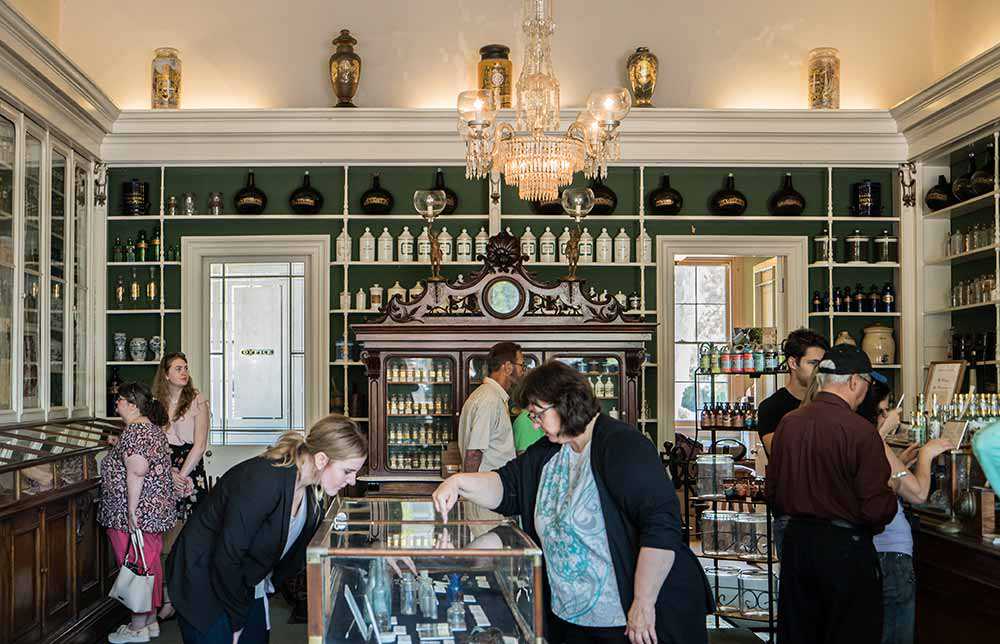 Step through the doors of the Niagara Apothecary and see how pharmacists practised their profession over 100 years ago. Liquor by the barrel or the bottle (and even by the glass), flavourings, paints, dyes, leeches, tobacco and snuff – these were the stock-in-trade of a 19th-century pharmacy. You'll see rows of patent medicines, "miracle cure-alls" for everything from hair loss to tuberculosis. The only restorative ingredients in most patent remedies of the time were opiates and alcohol, so pharmacists were handy with a mortar and pestle to custom-make prescriptions.
The Niagara Apothecary opened its doors at this location in the late 1860s. It operated for over 100 years under a succession of six owners, closing in 1964. The Ontario Heritage Trust acquired the property, led its restoration and opened it as a museum in 1971. Operated in partnership with the Ontario College of Pharmacists.

Come and explore this unique museum and learn more about Victorian pharmacies.
Hours:
from May 11 to September 2, daily from Noon to 6 p.m.; on weekends in July and August, extended hours from 11 a.m. to 6 p.m.
from September 7 to October 14, weekends from Noon to 6 p.m.
Admissions:
Admission is free; donations welcome
For more information, visit our website.
Location:
Niagara Apothecary
5 Queen Street
Niagara-on-the-Lake, Ontario