Fulford Place summer tours
Fulford Place
From Saturday, May 19 to Sunday, September 2, 2018 – English tours hourly from 10 a.m. to 4 p.m., seven days a week; French tours by appointment only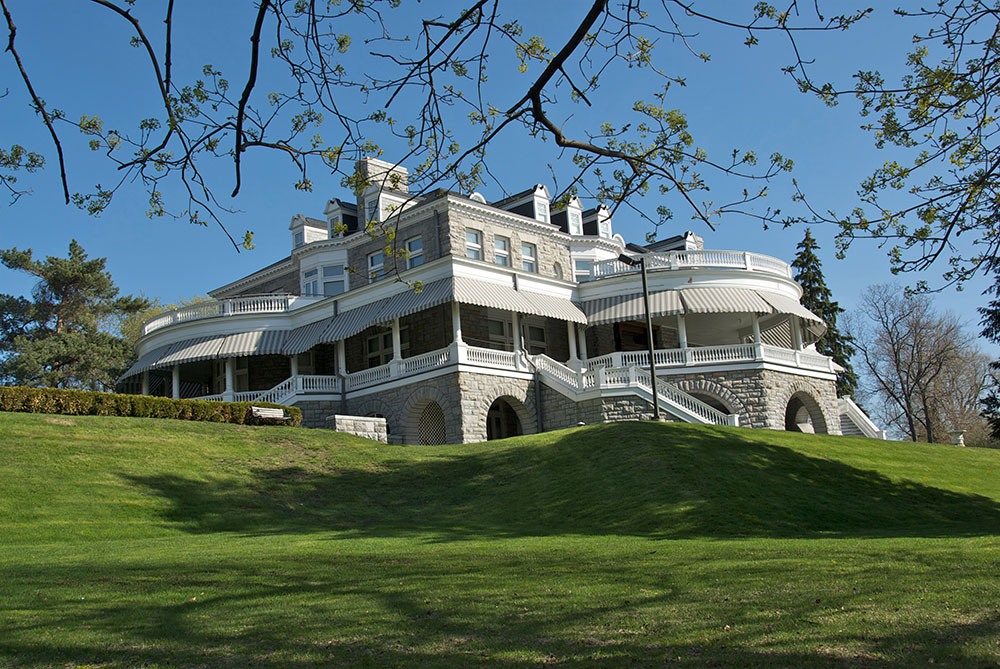 Photo: Glyn Davies
Get a rare glimpse of the luxurious lifestyle of another era. Discover the story of Senator George T. Fulford, explore the grand Fulford mansion and marvel at the many original family furnishings. Stroll through the restored Olmsted Brothers gardens and immerse yourself in Ontario's rich heritage.

Original tapestries, paintings, statuary and ceramics collected on the Fulfords' world travels are on display throughout the period rooms and are featured in special exhibits. The grand style of the Beaux Art house was ideally suited to the Fulfords, as they entertained Canadian Prime Ministers, British princes and the neighbouring well-to-do whose grand "cottages" lined the St. Lawrence River.
Admissions (HST not included)
Adults – $6
Seniors and students – $5
Families (Two adults and up to two children aged 7-16) – $15
Children 6 and under – free
Passport (combined admission to Homewood Museum in Maitland) – $6
Group tours for 15 or more people are available any time. Bus groups are welcome; onsite parking is available. The bus driver and one tour organizer per group will receive complimentary admission. The group rate is $5 plus HST per person. School groups and educational tours are also welcome.
Location:
Fulford Place
287 King Street East
Brockville, Ontario