Dr. Patrick Julig (Professor of Anthropology, School of Community and Northern Studies, Laurentian University, Sudbury)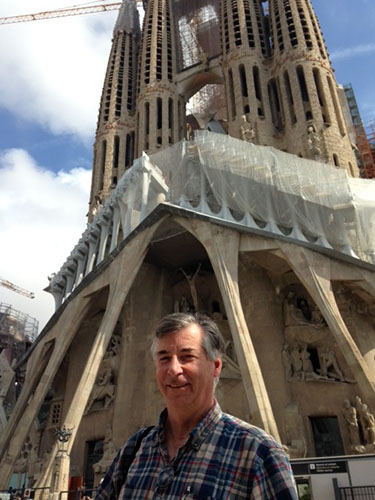 Reflections on ancient quarry sites of northern Ontario
In the 1980s-90s, I excavated at Cummins and Sheguiandah National Historic Site quarry/workshops in northern Ontario – in addition to many neat places elsewhere around the world.
We archaeologists are inspired in our quests, seeking rare and valuable artifacts, answers to questions and new knowledge. Both sites had unanswered questions, like "is there a pre-Clovis occupation at Sheguiandah?"
Doing field archaeology is inspiring; it's a rare privilege to explore sites around the world. Teaching is likewise inspiring, as is working with First Nations, or visiting historical and sacred places around the world. Elders view ancient quarries and knolls – like Sheg and Dreamers Rock – as sacred, for meditation and the vision quest.

Sheguiandah and Cummins are similar Paleoindian sites on Pleistocene beaches, raised above the modern Great Lakes by isostatic uplift, with neat features and artifacts scattered around. But what can the public access at these two fascinating sites? For Cummins, the Parks Canada plaque is in Thunder Bay, remote from the site. For Sheguiandah, the Centennial Museum has an artifact display, with an interpretive educational display and interpretive trail is planned, so that more can visit, learn and enjoy our shared heritage.
Photos courtesy of Patrick Julig
This story's themes
Photo Gallery
Students in a winter scene
Most viewed themes