Ken Butland, Toronto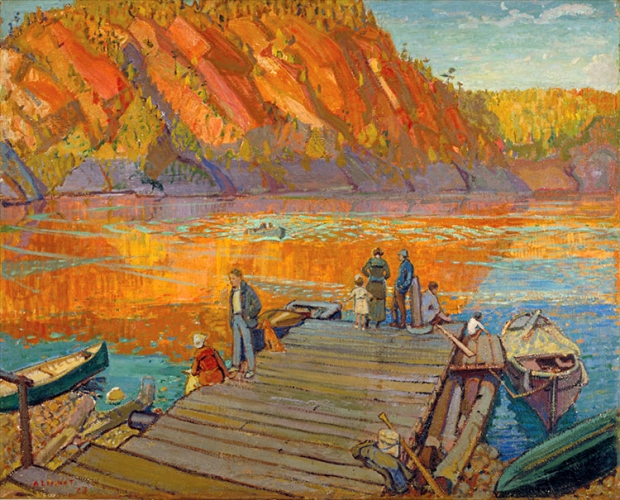 Bon Echo
You see the sign—oh you've arrived;
Bon Echo's a sight for sore eyes.
Generations of families camp
'Round tended fire and propane lamp.
They laugh and play, canoe and cook,
Or lazily lounge with face in book.
Parents nurture their children to feel
Nature's gifts, her wonders real.
Animals roam on hoof and paw
Beneath the boughs of Mazinaw.
Five-lined skinks and deer and snakes
Love Pearson and Joeperry lakes.
Keep your nose tight to the ground
And you might see Nanabush around!
To mighty cliffs from sandy beach,
Friendly guides on tour boats teach
The young and old (and young at heart)
About the pictographic art
By Algonquin tribes who left their name
Long before the tourists came.
Before the stonemason chisels traced
Walt Whitman's poem into rocky face.
Before the great fire or the grand hotel
Where wealthy folks came to get well.
Before suffragette Flora and her son,
Or the lumberjacks, wooden booty won.
These fair shores hold mysteries:
Unbroken chains of our histories.
Yes, once you're here you'll want to stay
Each cool spring evening, each summer day.
So raise a cup of bubbly prosecco
And toast the splendour of Bon Echo!
This story's themes
Most viewed themes