Oksana Kravets, Toronto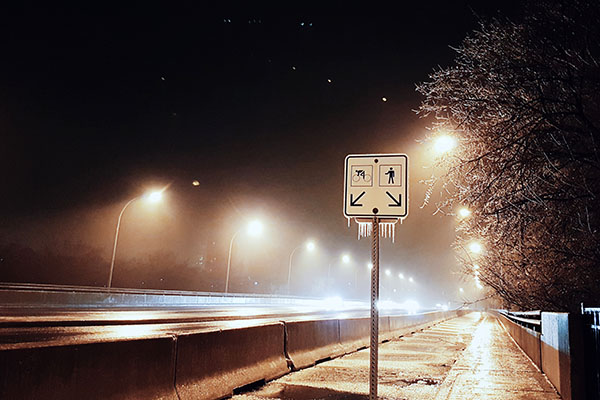 Some people stop and smell the roses. Some wake up early to watch the sun rise. My dad watches thunderstorms.
When I was little, I'd see him get up at the first rumble of thunder, mute the TV, and stand at the window. Sometimes I'd join him as the clouds darkened and the rain struck up its overture. The lightning would start, and we'd count the seconds between thunder and flash, reading each storm like a story from beginning to end.
This unspoken tradition of ours instilled in me a lasting love of inclement weather. In the past few months, I've taken a 10-kilometre stroll in a snowstorm and obstinately walked through April showers when I could have taken the subway. I'm fascinated by the way storms transform spaces – from a neighbourhood half-erased by a blizzard, to the surreal quiet when a downpour drives the downtown crowds indoors. Bad weather can make the most mundane place feel like the opening scene to some thrilling story. It gives me a fuller picture of my city, and the room to explore it at my own pace.
These photos were taken during an ice storm earlier this year. By 10 p.m., the drizzle had softened to a murmur, surprisingly audible in the deserted streets. Each streetlamp cast a halo, and glassy webs of branches caught and amplified the glow. It was the brightest I've ever seen Toronto on a February night.
This story's themes
Photo Gallery
Credit: Oksana KravetsToronto during an ice storm 2017

Credit: Oksana KravetsToronto during an ice storm 2017
Most viewed themes