Paul Dempsey, Mississauga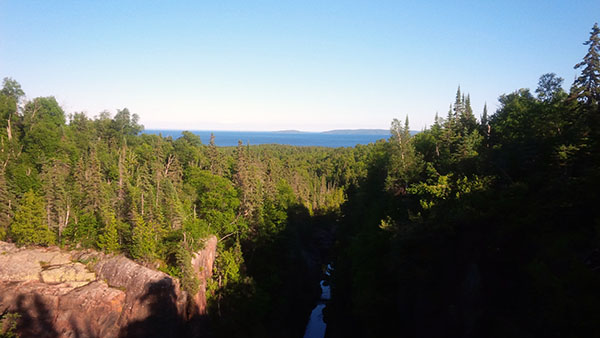 Last summer my daughter moved out of the province and we loaded up her car and began the journey through Northern Ontario. I have lived all my life in Ontario and it has always been my home. Growing up in Southern Ontario my family took many camping and cottage trips throughout the province visiting family and friends around the Great Lakes, in the Rideau lakes, Kawartha lakes, and Muskoka lakes. I remember watching the amazing scarlet sunsets on Lake Huron, which has framed many boyhood memories.

This journey began as we head into Toronto and north on Hwy 400, onto the Trans Canada Highway. It doesn't take long until the urban setting fades from the rear view mirror and Georgian Bay peeks through the trees, bringing a memory of camping trips to Killbear Provincial Park, tall pines, the Canadian Shield sculpted by glaciers long ago and sandy beaches. A perfect combination for youthful adventure.

As we drive, we pass the fishing trips of my youth on the French River and camping at Killarney. All the beauty of the road winding through the tall pines and spruces as it rolls through the breathtaking scenery and waterfalls. The majestic Lake Superior comes into view with all her secrets in her depths as we speed by Pancake Bay. The vast expanse of the landscapes and nature reawakens my senses as we pushed on past English river.
It is here that we see a moose off in the woods as if to put emphasize on the beauty of this place we call home. In this place with nature that I am reminded of the splendour of this place, I call home.
This story's themes
Most viewed themes