S. Carlyle, Toronto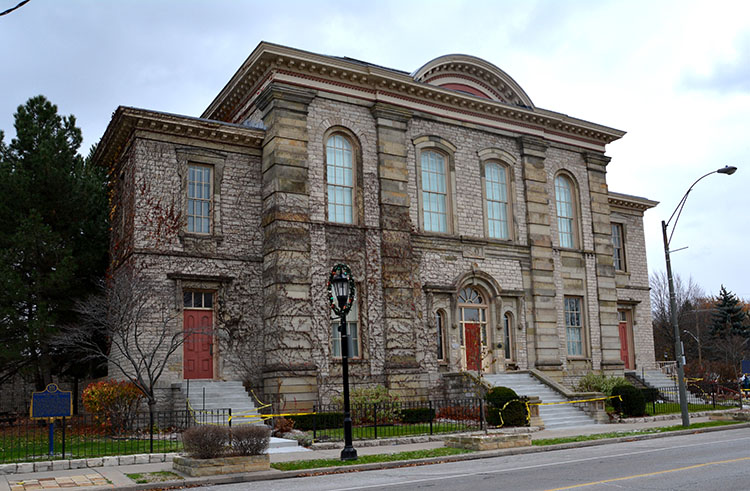 In 1998 I packed up and moved to Ontario to start a new life in what I thought was a foreign land. I soon discovered that both sides of my family have deep roots in Ontario – something that is often hard for a native of the West Coast to accept!
Since then I've travelled all over the province. Indeed there are few communities in this vast land that I haven't visited, photographed and researched. But a handful of streets and roads hold special meaning and each time I traverse them I find myself pausing to reflect.
As I walk through the streets of Sandwich, past the old post office on Mill Street, and on to Mackenzie Hall, there is a distant sense of homecoming – a prodigal generation has returned. Looking at the historic wall clock inside the former Essex County Courthouse I can't help but wonder if this timepiece was fashioned by my great great grandfather who was a clockmaker in Windsor when the building was built. A similar feeling washes over me each time I drive up highway 10 through Flesherton, Markdale and on to Chatsworth. My mother's people cleared the forests and farmed these rolling hills 150 years ago. Their names remain etched on the markers of roadside pioneer cemeteries and some of their Victorian brick homes still stand.
In the intervening years I've become a naturalized Ontarian and a defender of all things Ontario. This is especially true at holiday dinners when the Vancouver relatives, a few too many Scotch into the evening, decide to bring up the Leafs, the supposed harsh winters, and the heights of Ontario's ski hills. Rather than engage in a stereotypical interregional rant, I smile and brush them off with the suggestion: "I think that more of you should visit Ontario. If you did you'd discover beautiful landscapes that change with the seasons and learn about its fascinating and rich history." What they fail to realize is that deep down I've always been an Ontarian and so are they. They just haven't remembered yet!
Photo Gallery
Street plan of the Village of Markdale, 1880

Former post office on Mill Street in Sandwich (Windsor)
Most viewed themes