Thomas H.B. Symons (former Chair of the Board of Directors, Ontario Heritage Trust, and Founding President and Vanier Professor Emeritus of Trent University)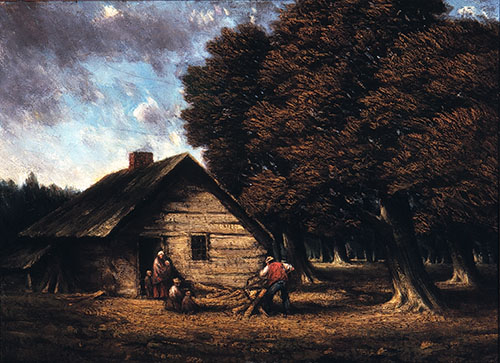 Homer Watson: Ontario's pioneer artist
Homer Watson's paintings and drawings captured the spirit of pioneer Ontario much as, in a later generation, the work of the Group of Seven captured the spirit of the more northerly parts of Canada.
Born in the village of Doon in the Grand River Valley, Watson – a self-taught artist – drew inspiration from the landscapes, people and activities of the valley. His pictures reflect his deep roots in this community and his love of nature with which it imbued him. His work is distinctive, depicting the essence of a particular place at a particular time. But it also records superbly the pioneer settler experience.
Watson was himself a pioneer in the way in which he made use of form in his art, often invoking heavy and massy interpretations as he documented the processes in which landscapes turned during his lifetime from forest into homeland. In his work, he moved beyond the simple use of design in his own quest for artistic realism, capturing the power and forcefulness present in nature.
Watson's artwork has contributed significantly to the remembering and understanding of the pioneer heritage of Ontario. As a student and teacher of Canadian History, I am grateful to Homer Watson for this as well as for his admirable art.
This story's themes
Photo Gallery
Thomas H.B. Symons
Most viewed themes