Yannick Bisson (film and television actor and director)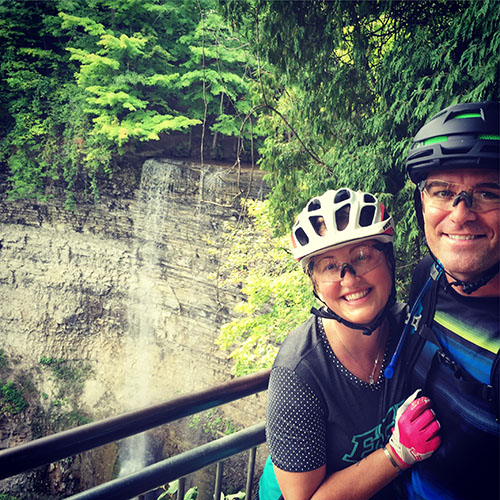 Reconnecting with nature
My first visit to Ontario, from Québec, was at about age 8. I have a distinct memory of arriving by car down the Don Valley Parkway. Jerry Rafferty's Baker Street was playing on the radio and I was completely amazed that there was such a massive green space in the middle of a city. Many years later, Ontario has long since been my adopted home. My career began here as a teen, I met my girl Shantelle (a Toronto native) here, and this is where we made our family.
About 10 to 12 years ago, I started to struggle with life a bit. Some might call it depression but I wouldn't want to insult folks who battle daily with that monster in earnest. I began to think back to early days and how my connection to nature was such a positive thing in my life. The Don Valley was still there and, as a bonus, all of the industry along the river was long gone; access was unlimited and even encouraged. So, I took my bicycle down there and haven't looked back since.
You can ride around for many hours and never retrace your steps. This hobby has grown and I now routinely explore many different areas in Ontario on my bike – from Muskoka in the north to the Dundas valley in the west to Durham region in the east. The network of multi-purpose trails connecting Ontario communities is vast and predates many modern roads. MyOntario encourages me to get outside and reconnect with nature. Turns out I needed it more than I knew!
Photos courtesy of Yannick Bisson
This story's themes
Photo Gallery
Yannick Bisson cycling

Yannick Bisson cycling
Most viewed themes