Photo: Blast tunnel leading into the Diefenbunker (Photo: Diefenbunker: Canada's Cold War Museum)

Photo: FSQ-7 computers were the top technology at the time to monitor and track air activity. PCN75-333 (Photo: Department of National Defence)

Photo: Troops in an armoured vehicle at Canadian Forces Base Petawawa. (Photo: Queen's Own Rifles of Canada Museum and Archives)
Cold War defence and military restructuring
Introduction
Many historians trace the origin of the Cold War to one of the most unlikely places — Ontario. Three days after the surrender of Japan, a cipher clerk named Igor Gouzenko defected from the Soviet Embassy in Ottawa. He brought with him documents revealing the existence of a Soviet espionage network in Canada. Known as the "Gouzenko Affair," it helped expose the Soviet Union's post-war ambitions of challenging Western democratic hegemony.

In further evidence of Soviet hostility, the massive Red Army was used to solidify Soviet control over Eastern Europe, creating what Winston Churchill called "the Iron Curtain." After Communist forces staged a coup in Czechoslovakia and blockaded Berlin in 1948, the Iron Curtain became even more opaque.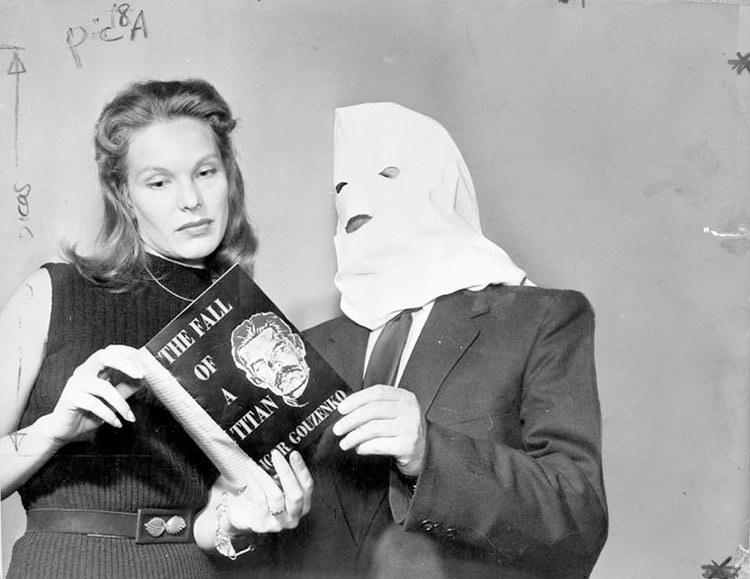 The escalation of the Cold War was not limited to Europe either. Communist forces in North Korea invaded the democratic forces in the south. Canada, other British Commonwealth members and the United States supported South Korea by deploying troops and engaging the North Korean army. North Korea was supported by the Soviet Union and China. With major military engagements in Korea, it is important to remember that the Cold War was not always "cold." Indeed, after the Soviet Union successfully tested their first nuclear weapon in 1949, a risk emerged of the Cold War becoming the hottest war in human history.
The first section of this resource situates Ontario within Canada's defence strategy against Soviet nuclear weapons. It examines Avro Canada's production at Malton of interceptors and the establishment of RCAF Station North Bay as a subordinate headquarters for the North American Aerospace Defence Command (NORAD). While not specific to Ontario, the second section provides an overview of the Canadian military's restructuring between the post-Second World War period and the end of the Cold War.