Celebrate Emancipation Day 2021 virtually!
From Monday, July 26 to Sunday, August 1, 2021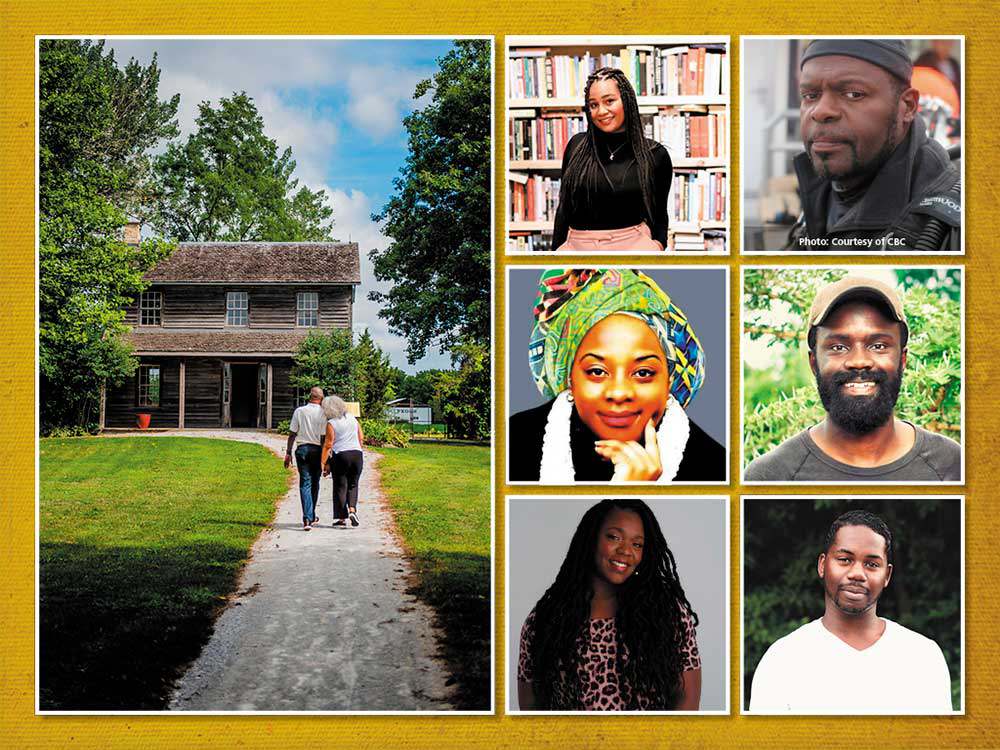 Join the Ontario Heritage Trust and Uncle Tom's Cabin Historic Site virtually to celebrate Emancipation Day!
This year's event includes interviews with Tiyahna Ridley-Padmore (author, poet and Equity and Inclusion Strategist), Kramer Wimberley (lead diving instructor, Diving With a Purpose) and Moses Latigo Odida (independent filmmaker). Take a virtual cooking class with Patience Chirisa (culinary chef and author) and enjoy musical selections from vocalist Alexandra Kane. And join us for a free, interactive virtual guided walking tour of Uncle Tom's Cabin Historic Site!
---
Emancipation Day commemorates the Abolition of Slavery Act, which became law on August 1, 1834. This act freed more than 800,000 people of African descent throughout the British Empire. Since then, Emancipation Day has been celebrated on or near August 1 each year. It is an important expression of identity for the Black community, and a reminder of the continuing struggle faced by people of African descent toward a more inclusive, diverse society.
The day is especially popular in places where refugees from American slavery settled – most notably Sandwich (now Windsor), Toronto, Hamilton and Owen Sound. And, of course, the Dawn Settlement in Dresden celebrates as well. We hope you'll join us!
Uncle Tom's Cabin Historic Site commemorates the life of Josiah Henson, a former slave, who escaped to Canada via the Underground Railroad. Henson rose to international fame after Harriet Beecher Stowe acknowledged his memoirs as a source for her novel, Uncle Tom's Cabin. Settling in Southwestern Ontario, Henson worked to improve life for the Black community and helped to establish the Dawn Settlement. He would go on to become an internationally recognized abolitionist, preacher and conductor on the Underground Railroad.
Schedule:
July 26 – Virtual guided tour!
Today marks the beginning of our #EmancipationDay celebrations!
Register here for a free, live virtual guided tour of Uncle Tom's Cabin Historic Site. Tours available at 10 a.m. and 1 p.m. Limited availability.
Kramer Wimberley is the lead diving instructor with the organization Diving With a Purpose. He'll share his experience of locating and examining sunken slave ships on three continents as part of the television documentary series Enslaved, starring Samuel L. Jackson.
Chef Patience Chirisa is a Canadian culinary expert on African cuisine. She is founder of the Wine Dine Africa cooking show on Rogers TV and Wine Dine Africa magazine. Join her as she demonstrates how to cook fried okra.
Canadian vocalist Alexandra Kane is a mother, business owner and community leader from London, Ontario with a voice as powerful as the lyrics behind her songs.
Independent filmmaker Moses Latigo Odida travelled throughout Ontario capturing the voices of African-Canadians who shared their experiences with racism. His film, Why We Protest, debuts this year. He has shared an exclusive cut of the documentary that we will be including in our Emancipation Day celebrations.
July 30 – Virtual guided tour
Register here for a free, live virtual guided tour of Uncle Tom's Cabin Historic Site. Tours available at 10 a.m. and 1 p.m. Limited availability.
Meet author and poet Tiyahna Ridley-Padmore. Her book, Trailblazers: The Black Pioneers Who Have Shaped Canada, introduces readers to Canada's Black history through the stories of over 40 incredible Black change makers.
---
Emancipation Day is supported by the RBC Foundation and the J.P. Bickell Foundation.
---
Stay tuned to our social media channels for more information!