Beth Hanna (Chief Executive Officer, Ontario Heritage Trust)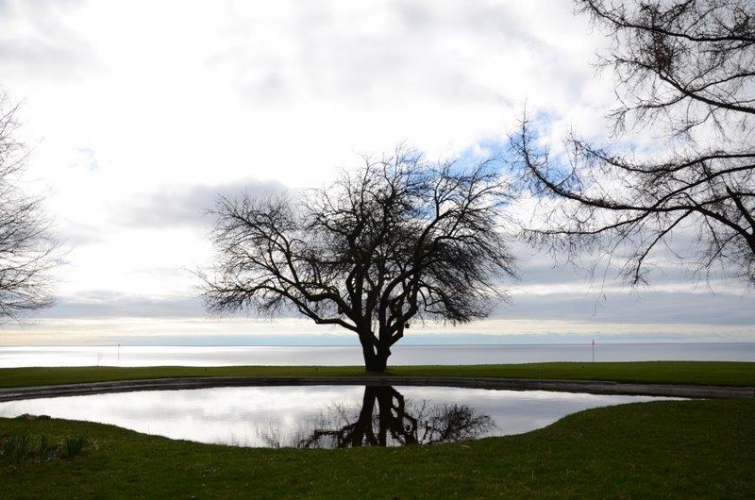 Ontario has amazingly creative souls. The writings of Thomas King, Alice Munro, Michael Ondaatje and Al Purdy. The music of Glenn Gould, Gordon Lightfoot, the Nathaniel Dett Chorale and Sarah Harmer. The paintings of Norval Morrisseau, Doris McCarthy, A.Y. Jackson, Daphne Odjig and the carvings of Ben Henry. All of these artists and hundreds more speak to us of Ontario, broaden our views and nurture our souls.
One can't help but be inspired by the stories of great inventors and innovators – Dr. Vera Peters, Alexander Graham Bell, Dr. James Collip, Sir Sandford Fleming, Elsie MacGill and Dr. Roberta Bondar, who challenge us to think differently about the world around us.
Many of the stories we've told through programs and provincial plaques have challenged me. People who have experienced racism and prejudice, people who have fought for their rights and the rights of others. Nellie McClung and Dr. Emily Stowe, who advocated for the rights of women. Hugh Burnett and the National Unity Association, who fought for racial equality and social justice, and whose work laid the groundwork for human rights legislation in Ontario. The University of Toronto Homophile Association and other trailblazing LGBTQ activists who have taken that discussion further. The survivors of the Mohawk Institute and other residential schools, whose voices are only now being heard. These stories challenge us to build a better future that recognizes the rights and contributions of all of Ontario's peoples.
– From Heritage Matters, February 2017: My Ontario – A vision over time
This story's themes
Most viewed themes