Georges Quirion (architect and former Ontario Heritage Trust Board member)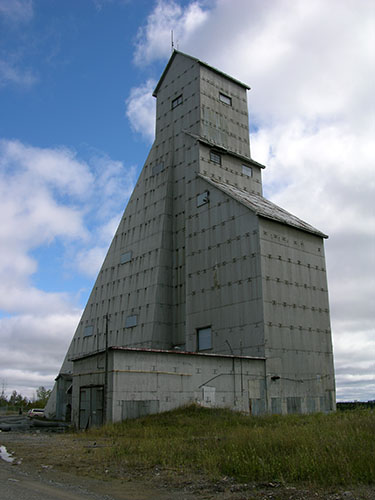 Ontario's rich industrial history
Northern Ontario has unique structures, not familiar to many, spread out through small northern communities, reflecting its rich history and its vast wealth of precious resources sought after by many from around the world.
The mining industry in particular created unique architectural structures over the last century, such as headframes that have become landmarks in our small communities. These structures stand out like beacons from the past – symbols of success, failure, missed opportunities, fame, fortune and for many just the hope to provide a better life for their family.
Today, many of these unique structures have been demolished as a requirement of the Mining Act to restore and rehabilitate the land to, as close as possible, its original condition. However, there are two good examples of these structures in the City of Timmins – the 1939 Hollinger headframe #26 along with the fine ore beehive and the 1920 McIntyre headframe #11.
The design and architectural language of these amazing structures come from their sole purpose and function to extract large quantities of waste rock and precious metals from deep vertical production shafts to the surface and transport miners deep below ground.
Today, these structures sit empty with no further use and purpose, and have become tourist attractions for the community. But without funding for maintenance and use, both of these structures will eventually face the same fate of the other structures. This rich industrial history will be lost forever.
This story's themes
Photo Gallery
Credit: Photo courtesy of Georges QuirionGeorges Quirion
Most viewed themes